How Our Life Plan Community Makes Life Care More Affordable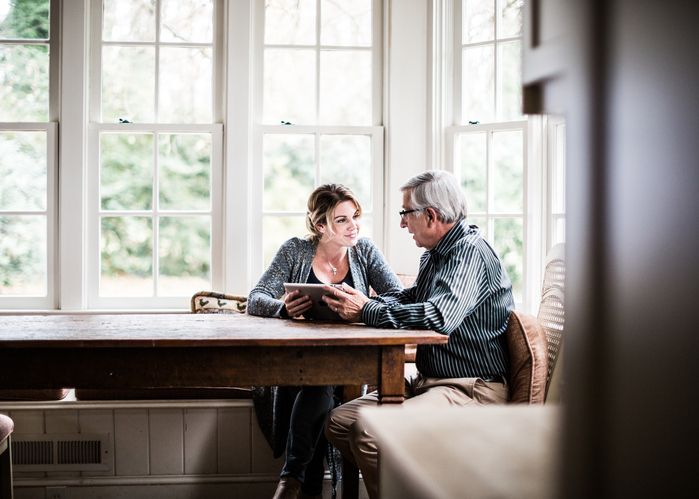 Choosing the best place to retire is all about finding the right balance of the features you want (residential options, campus amenities, health care services, etc.) at a  price that fits your budget. Navigating the costs of senior living can be complicated, but you have much to gain by digging into the complexity of senior living contracts and options. Taking the time to understand the costs and benefits in your particular situation can help you make a smart decision and save money in the long run.
Although you're making decisions based on your current preferences and living situation, it's wise to also plan for potential needs in the future. That's why a Life Plan Community, also called a continuing care retirement community (CCRC), is an attractive option for many retirees. A Life Plan Community with Life Care provides an all-inclusive retirement lifestyle you can enjoy now, along with the financial security of having a plan for future health care needs. With a Life Care contract, you can enjoy the peace of mind of having lifetime access to a higher level of care if your needs change, and know that prices for that care will be predictable and substantially below prevailing market rates.
The Best Value in Senior Living
Paying the entrance fee (the sum of money paid upfront to secure your place in a Life Plan Community) can be a significant investment. But when you add up all the benefits, you may discover that a Life Plan Community offers the best value for the price. At Lake Seminole Square, we offer flexible options to make Life Care more affordable. Let's explore some insights to help you find the best value in senior living:
Take advantage of flexible entrance fee payment plans.

Lake Seminole Square offers a customized entrance fee payment program that allows residents the flexibility to pay the entrance fee over time. Through our Flex Your Future program, you may opt to pay part of the entrance fee upfront, then pay the remainder on a flexible, tailored timeline. You'll gain immediate access to life-enhancing amenities and the lifelong benefits of

Life Care

at Lake Seminole Square.

Enjoy partial refundability of entrance fees.

It's important to prioritize choosing a community that offers a high quality of life and exceptional care for you and your partner for years to come. At the same time, you want to protect your assets and ensure there's something left for your family in the future. At Lake Seminole Square, we offer contract options that refund a portion of your entrance fee to you or your estate, preserving some of your assets for your heirs.

Count on affordable rates for future care.

When you sign a

Life Care contract

with Lake Seminole Square, you can count on access to high-quality care at predictable rates for the rest of your life. You don't have to worry about the rising costs of senior care, because Life Care will ensure you can receive the care you need at a cost far less than current market rates. 

Avoid the burden of moving again.

You never know when a sudden change in your health or mobility can change your ability to live independently. It's nice to know you have the option to enter

assisted living

without having to go through the hassle and costs of moving again. Couples also enjoy the comfort and cost savings of staying together on the same campus as their needs change. Plus, your family will appreciate the peace of mind that comes with knowing you won't have to worry if you need a higher level of care. 
Explore the Benefits of Life Care
At Lake Seminole Square, you can live each day with confidence knowing you can easily transition from independent living to assisted living if you need help with activities of daily living or medication management. Contact us to learn more about financial options with Life Care and start making plans to secure your future today.