Understanding the Differences Between Assisted Living and Nursing Homes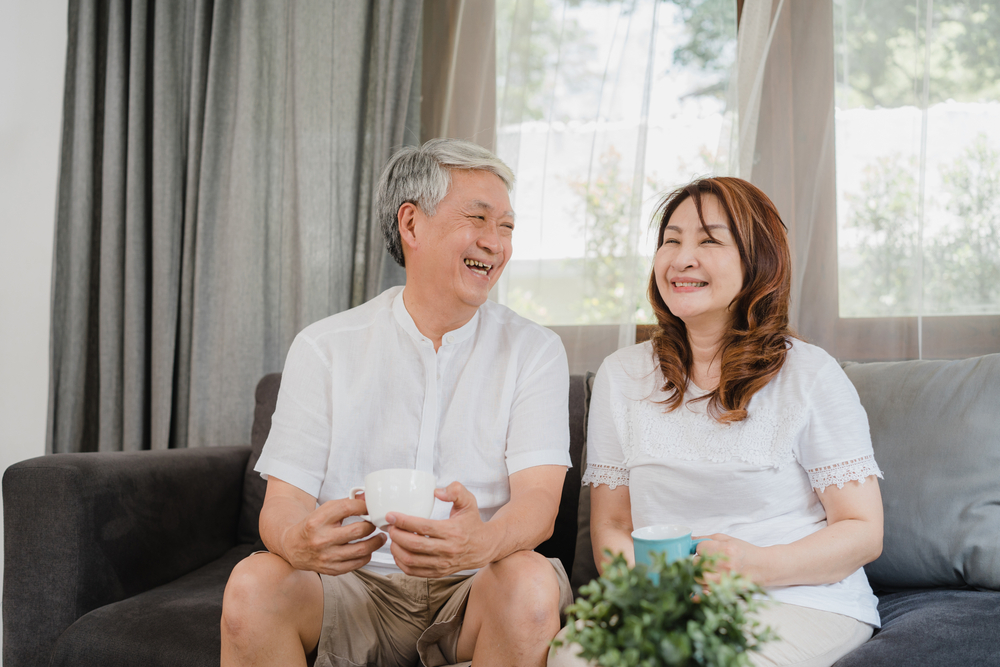 We all want our parents to live independently as long as they can. But as they get older, you may notice them start to become more forgetful, or have other issues that require multiple visits a week. It can be tough to provide extensive help yourself, but you may also be wondering what other viable alternatives there really are. Your parents may agree it's time to leave the family home, but what's the next best step for them … an assisted living community or a nursing home?  It can be overwhelming researching the differences between assisted living and nursing homes. In this blog post we'll go over some of the core differences, which can help you decide which might be best for your loved one.  
Types of Care in Assisted Living vs. Nursing Homes
One of the biggest differences you'll find between an assisted living community and a nursing home is the range of care services provided to residents. At assisted living communities, residents still maintain independence, but may need help with various activities of daily living (often called ADLs). They may need help bathing, grooming or dressing. Maybe they need help with medication reminders. Or a little help from time to time getting around. Assisted living communities offer as little or as much help as each resident needs.Nursing home residents require daily ongoing care, because they've become too fragile to manage ADLs, or have more pronounced medical needs. Examples of services provided to residents at nursing homes include:
Help using the restroom and cleaning themselves
Getting in and out of a chair or bed
24-hour medical care for chronic physical or cognitive health issues
Residents at a nursing home are generally monitored more because they're more at risk for health issues.At Lake Seminole Square, we personalize services for each assisted living resident upon move-in, and modify their care plan as needed if circumstances change. While staff members are always available to help, residents live independently in their own private apartment and enjoy their preferred lifestyle.  
Types of Living Spaces
You'll also notice a big difference in the  types of living spaces in assisted living communities and nursing homes. Given that nursing homes emphasize a higher level of personal care, the living spaces are less private than assisted living residences. Residents typically live in a private or semiprivate  room with a nurse's station nearby. There are typically fewer common areas for residents as well. Assisted living communities offer private, homelike  apartments. Residents bring in their own furniture, have a kitchen with appliances, and have access to the amenities and services at the community, ranging from fine dining to a fitness center. At Lake Seminole Square, our assisted living residents enjoy apartments that feature fully equipped kitchens, private patios, and spacious  walk-in closets. We're also pet-friendly! 
Types of Activities and Amenities
There's a stark difference in the types of activities planned for residents of nursing homes and assisted living communities.Because of their clinical setting, the types and location of activities and amenities at a nursing home can be limited. Recreational activities are less physically demanding, and are typically confined to the building with supervision. Examples of recreational activities in a nursing home include:
Historical lecture
Movie screening
Game of bingo
At a senior living community like Lake Seminole Square, there is a wide variety of amenities and activities for all residents to enjoy, whether they're in assisted living or independent living. There's  a calendar full of community events, and inviting amenities such as arts & crafts rooms, a heated indoor pool, beauty salon/barbershop, and lovely courtyards and gardens. In addition, we offer amenities certainly not found at every senior living community: a pharmacy, theater, chapel, fishing pond … even a lakeside gazebo and pontoon boat! We also offer regularly scheduled trips outside the community for residents to get some shopping done, or enjoy an outing at a concert or play.  
Cost of Assisted Living vs. Nursing Home
While both living options may cause some sticker shock when you start your research on senior living facilities, there are ways to help cover the costs and budget. In general, living at a nursing home costs around twice as much as it does to live in an assisted living facility. Residents in nursing homes can have part of their costs offset by Medicaid and Medicare, since they're receiving more medical care as part of their stay. Assisted living is typically paid for out of pocket by the resident or resident's family. However, there are some options for financial assistance in the state of Florida, where Lake Seminole Square is located. Some long-term care insurance policies may also help pay for assisted living. Residents at Lake Seminole Square are able to lock in their monthly fee on select assisted living residences, guaranteeing a lifetime of savings throughout their stay.  
Who Benefits from Assisted Living or a Nursing Home
Your loved one's lifestyle and ability to be independent will likely determine what sort of residence is best for them. If they're generally independent, able to move around without much if any assistance, and are generally healthy but starting to have trouble with daily tasks or becoming more forgetful, assisted living is the best option.If your loved one requires more daily supervision, has a chronic health issue, and isn't able to move around freely without any help, a nursing home is likely the better option.  
Assisted Living at Lake Seminole Square
The team at Lake Seminole Square will work with you and your loved one to ensure they receive the best personalized care, while enjoying a fulfilling lifestyle in a community full of friendly neighbors, fantastic amenities and helpful staff.  Contact us today to learn more about assisted living at our senior living  community in Seminole, FL.