The Top 10 Things to Do in Seminole, FL, With Your Intergenerational Family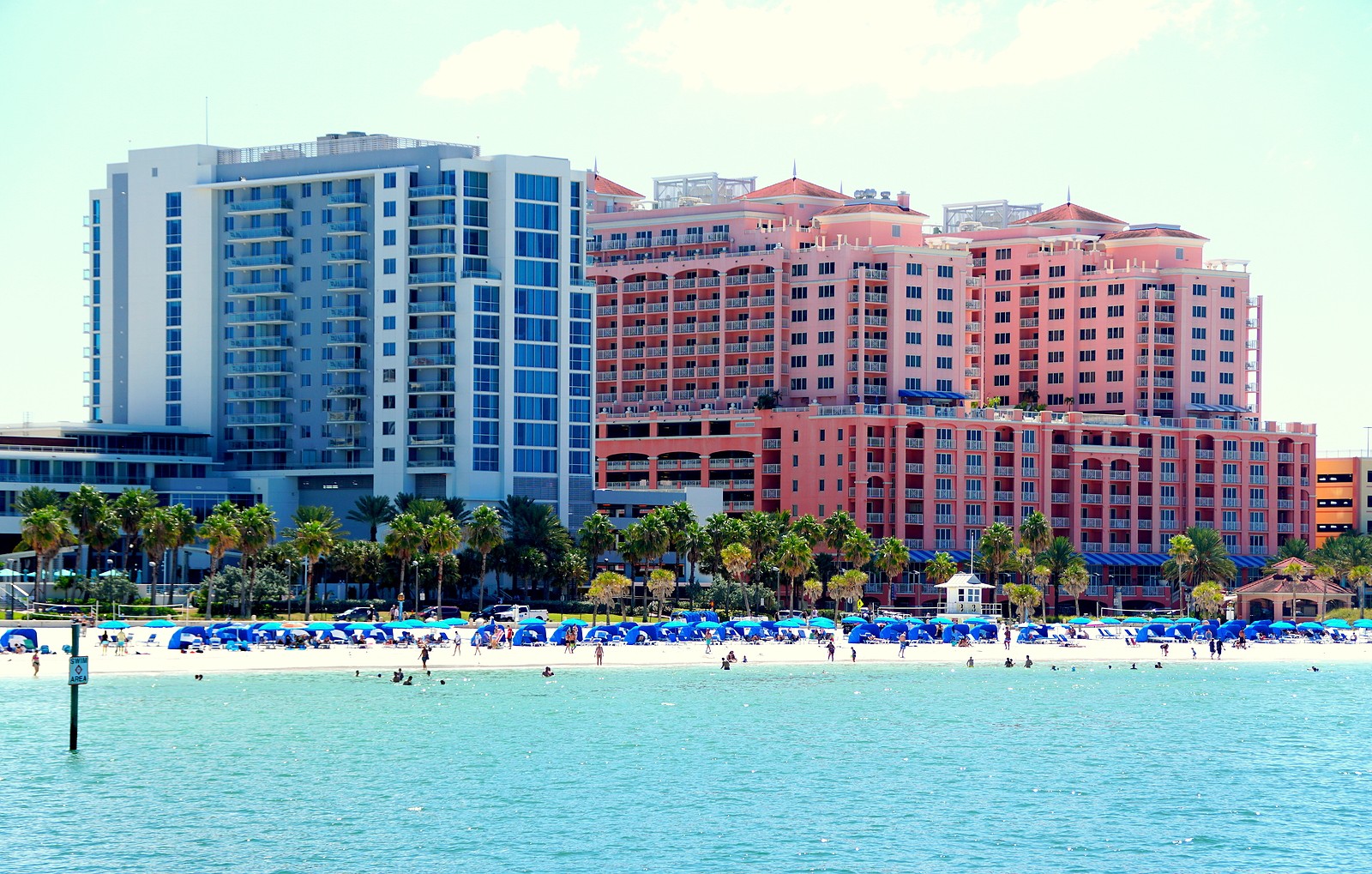 When a family has people of different ages — from very young to older — it's more important than ever to get the generations together. Apart from the joy of appreciating each other's company, it's an opportunity to create connections, and build open-mindedness and understanding.  Finding activities that everyone can enjoy and be themselves helps to bridge the age gap.Of course, different generations have different preferences. Kids like games, gadgets and being active. Adults like walking, talking and reminiscing. Making the most of precious family time takes a little forethought and planning. Luckily, our ideal location gives you a wealth of outdoor and indoor things to do in Seminole, FL. Here are 10 favorites that will tick the boxes for your whole family.
For things to do near Seminole, just follow the sea breeze and plant your toes in the two-mile long stretch of sand that is Madeira Beach. Younger family members will love playing in the water, collecting seashells and building sandcastles, while older family members can explore the sea-themed John's Pass Village and Boardwalk with its shops and eateries. For additional adventures, there are fishing charters and dolphin-watching excursions to try.
Clearwater's downtown offers families plenty of variety when it comes to things to do in Seminole. There's something intriguing on every corner; virtual reality murals that come to life as you walk by, visiting artists working on public art projects, artisan markets with unique vendors, storefront exhibits and global cuisine. For a night out with teens and older family members, try "Blast Fridays" on Cleveland Street for live bands, food trucks and street performances. Among things to do with kids is a visit to the Clearwater Aquarium, where you can meet rescued dolphins and sea turtles, take a virtual reality dive with whales, and meet Winter — a movie star whale with a prosthetic tail. There are countless reasons to put this downtown on your repeat list.
Family movie watching is fun! Settling in for the show, passing the popcorn and sharing laughter, tears or thrills is a great way to bond. Depending on the movie you choose, it's also an opportunity to talk about topics and learn each other's opinions, and even come away with an inside joke or two. Studio City Grill tops the list of cinemas for family-friendly things to do in Seminole. It features luxury recliners and rockers, state-of-the-art sound systems and freshly prepared meals delivered right to your seat.
You can't top Rita's for things to do in Seminole that will put a smile on everyone's face. Cool treats from Rita's are a tradition for many residents of Lake Seminole Square. There's something for every taste with a menu that features Italian ice made with real fruit, to decadent gelati, to their award-winning frozen custard. For a large family gathering or if a family member isn't mobile, Rita's will come to you and cater your birthday party, barbeque or other event.
Bring the binoculars and a picnic lunch. Lake Seminole Park is a designated wildlife sanctuary where you can spot raccoons, tortoises, turtles and a rich variety of water and bird life, including hawks and bald eagles. Your active family members can bike, skate or jog around the trail, or rent boats for fishing or water-skiing on Lake Seminole. A playground with benches lets the kids have fun while older family members can relax and take in the action.
Let the games begin! Anyone can bowl, even the very youngest or oldest family members, thanks to bumpers and ball ramps. Grandparents and parents can teach younger children how to try out different bowling forms and strategies and engage in a little friendly competition. Plus, what's not to like when everyone cheers as the pins fall, no matter how many? Seminole Lanes offers a clean and modern bowling center, enticing meals and other things to do that include arcade games and laser tag.
Vine-covered walls conceal a garden paradise amid bustling St. Petersburg. The 100-year-old Sunken Gardens are home to more than 50,000 tropical plants and flowers. This is a tranquil place where you and your family can meander down paths and discover lush gardens,  cascading waterfalls, and even a flock of flamingos. The guided tours are interactive and age-appropriate, so everyone in your family can learn fascinating details of the plants and animals on-site.
This park's combination of history, nature and art will appeal to the whole family.  Guides dressed as 20th century pioneers will lead you through restored homes, a one-room schoolhouse and a blacksmith shop. Pack a lunch, buy an old-fashioned bottled beverage from the historic general store, and explore multicolored theme gardens and a museum of outdoor sculpture and contemporary Florida artists.
Surrealist painter Salvador Dali is among the most influential artists of the 20th century, and this museum celebrates work from his entire career. The stunning architecture and remarkable collection of over 2,400 objects, prints and photographs will challenge each person's typical art experience. Your grandkids can take control of their learning with the museum app and discover what it means to be avant-garde in another generation.
With outdoor things to do and a million-dollar view, Sand Key Park has a long white-sand beach backed by a park and playground.  Beach cabanas, large bath houses, a dog park and seasonal lifeguards are other reasons this is a top pick for things to do near Seminole. Beach wheelchairs that move easily on the sand and float in the water are also available at no charge.  Family members who are interested in environmental issues can observe conservation programs in action for endangered sea turtles and birds.
Choose Your Starting Point
And let it be Lake Seminole Square. Our senior living community is perfectly placed on the lakefront of Lake Seminole. We're minutes from coastal towns St. Petersburg and Clearwater, and close to Madeira Beach and other well-known beaches. This is where you can stay independent and active in retirement.  And when you're with your family, we're your launching pad to everything great about Pinellas County. See why Lake Seminole Square is No. 1 for senior living — contact us today!