10 Books from 2020 That Your Senior Book Club Should Read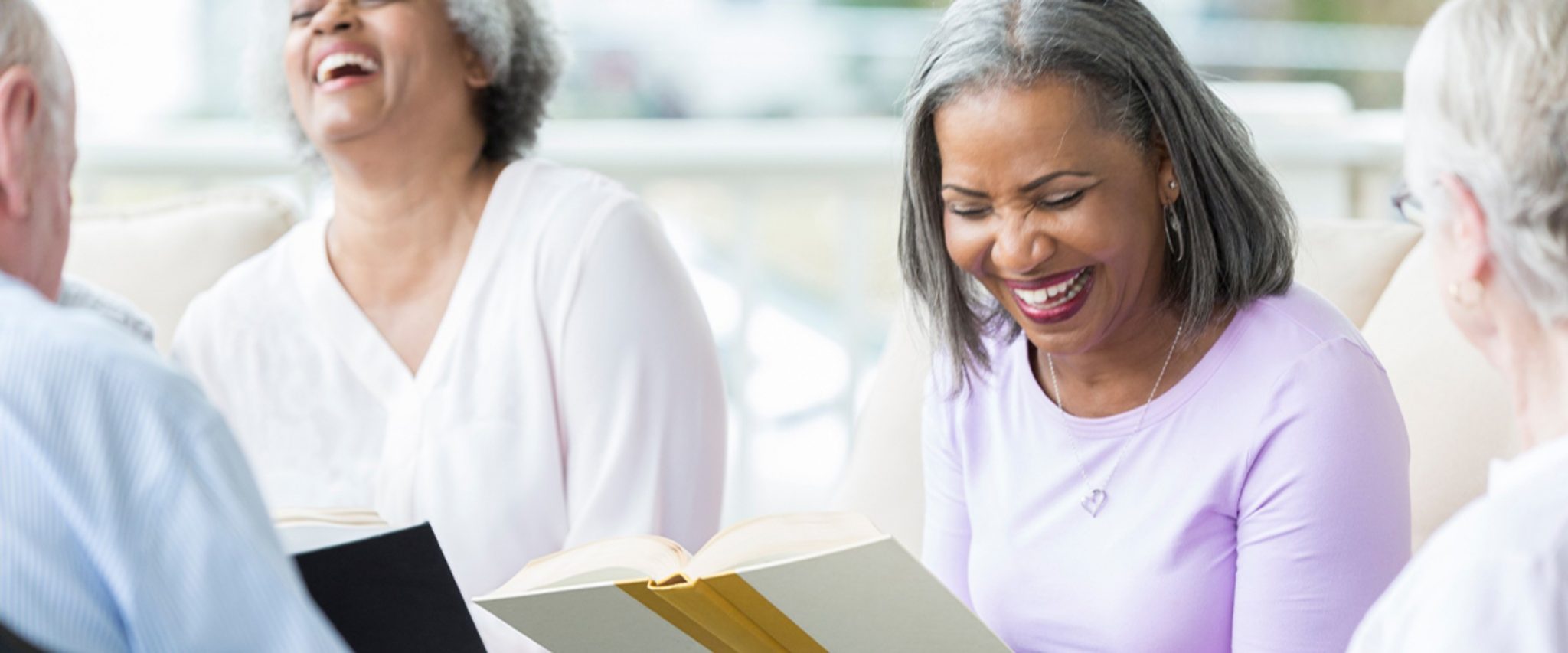 Book clubs are a wonderful way to stay connected to friends far away or right next door. Seniors can host a book club in their living room, over the phone or on a Zoom call. This activity remains one of the most popular social activities for seniors because the opportunity to bond over literature, engage in meaningful debates and share personal experiences creates a special connection between friends. One of the fun but challenging aspects of this activity can be selecting the books to share and discuss, which is why we've provided a list of our book club recommendations for 2020. These books have just come out this year, so your club can be on the cutting edge of the literary scene.
Book Club Books for 2020
"Topics of Conversation" by Miranda Popkey
This debut novel is a coming of age story told through conversations between women. This book explores the way we speak to and about ourselves and is sure to spark some fascinating discussion between book club members.
"The Southern Book Club's Guide to Slaying Vampires" by Grady Hendrix
Book club conversations about a book about a book club? Yes, please. Set in Charleston, this novel tells the tale of Patricia Campbell and her beloved book club, who must save their neighborhood from the monster who just moved in.
"The Splendid and the Vile" by Erik Larson
Winston Churchill's public service and private life combine in another stunning work of nonfiction from Erik Larson. Discover the intimate dramas within the Churchill family and follow the Prime Minister as he navigates the politics of a world war.
"In the Land of Men" by Adrienne Miller
In Miller's memoir, we follow along with her as she moves from the Midwest to New York City in the '90s . Amid the repressive patriarchal attitudes of her new company, she rises through the ranks. Later she becomes the first female literary editor of Esquire magazine, and forms a tumultuous friendship with David Foster Wallace. Written with wit and intelligence, this personal saga examines sacrifices made and lessons learned while pursuing a goal.
"Weather" by Jenny Offill
Librarian Lizzie Benson receives a unique offer from a former mentor — to answer her podcast's listener mail about climate change. Responses and questions fly in from both sides of the political spectrum. Without a professional degree, Lizzie has to pull from the wisdom she's accumulated in the library stacks.
"Long Bright River" by Liz Moore
Amid the opioid crisis in Philadelphia, two sisters find themselves on opposite sides of the law. Kacey is driven to extremes by addiction, and Mickey drives the streets in a police car. But when Kacey disappears, it's up to Mickey to find her.
"All Adults Here" by Emma Straub
After witnessing a school bus accident, Astrid Strick is inspired to reevaluate her parenting — but her three children are already grown. Astrid connects with each of them, assesses their successes and challenges and undertakes the difficult task of deciphering what role she played in creating their adult lives.
"Sharks in the Time of Saviors" by Kawai Strong Washburn
As a child, Nainoa experiences an unfathomable rescue in the jaws of a shark. But what does a tie to the supernatural mean in the modern world? That's the question the Flores family must grapple with. This novel explores our sometimes-challenging connections to family, our heritage and the future.
"Death in Her Hands"  by Ottessa Moshfegh
"Her name was Magda. Nobody will ever know who killed her. It wasn't me. Here is her dead body." So reads the note our narrator finds pinned to a deceased woman in the woods. Facing newfound solitude after her husband's death and the loneliness that follows a move to a new area, our narrator becomes obsessed with solving this murder.
"Perfect Tunes" by Emily Gould
A tenderhearted exploration of a curious daughter and a mother who wants to leave her past behind her. Join a daughter's quest to demystify her mother's musical past in New York's East Village and discover a history filled with ambition, friendship and troubled love.
If you'd like to find out about the active book clubs at Lake Seminole Square or about the various other ways we promote intellectual and social wellness for our residents, don't hesitate to contact us. We would be more than happy to answer any questions. In the meantime, we hope you're curling up with a good book.