Choosing Assisted Living for Parkinson's Disease Care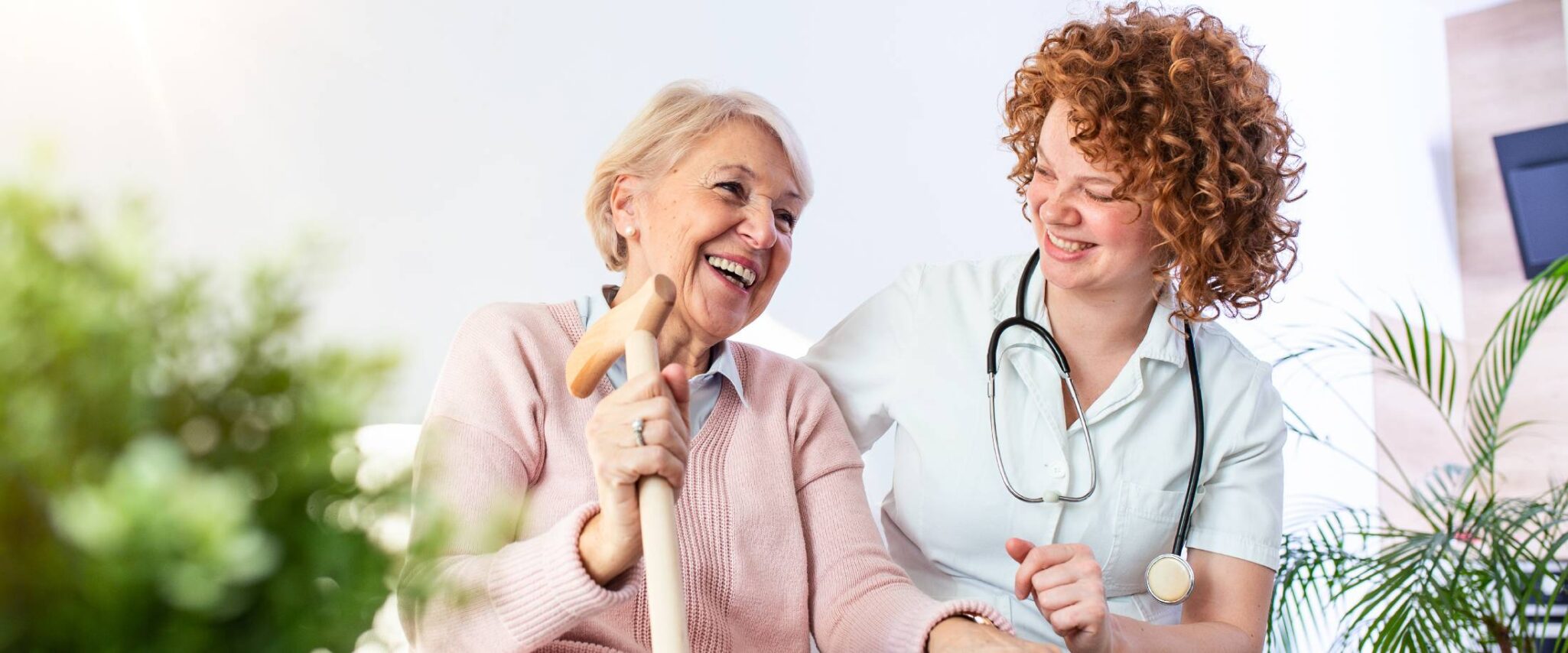 Caring for a loved one with Parkinson's disease can be challenging as the disease progresses. Eventually caregivers need to decide how much they can and can't do themselves, and what kinds of outside support they'll need. As the illness advances, an assisted living community can offer specialized Parkinson's disease care and 24/7 attention that family caregivers often find difficulty providing.
What happens as Parkinson's disease progresses?
People with Parkinson's show different symptoms that change over time.
Tremoring: Sometimes described as a pill-rolling action of the hand or fingers, and most often seen when a person's hands are at rest. Tremors usually start on one side of the body, usually with the hand, but may also spread to the arms, feet and legs.
Rigidity: Muscles stiffen, making it difficult for a person to move. Aching muscles are often mistaken for tennis elbow or frozen shoulder in the early stages of Parkinson's.
Loss of muscle control: It becomes harder for the person to move their arm on one side, or to perform tasks at their usual speed. They lose the ability to control their facial muscles to express their feelings, appearing unemotional or disinterested to others.
Poor balance: Someone with Parkinson's disease will find it hard to walk at their normal speed. It's harder for them to fully lift their legs, and they may drag one foot as they walk or take smaller steps. Eventually they'll develop a stooped posture and a noticeable shuffling walk.
When is a higher level of Parkinson's disease care necessary?
In the advanced stages of Parkinson's disease, a loved one's symptoms become more severe and limiting. A person can be more susceptible to stumbling and falling. They lose the instinct and ability to reach their arm out to break a fall, putting them at greater risk of injury. Some experience episodes of immobility, which can pose a danger when they're frozen and unable to move for a few seconds or several minutes.
Swallowing and speech problems are symptoms of late-stage Parkinson's, as are cognition issues, forgetfulness, restlessness and anxiety. Some individuals with Parkinson's develop troubling symptoms of hallucinations and delusions, paranoia and sleeplessness that are usually beyond most family caregivers' abilities.
How can assisted living help?
Assisted living communities provide 24-hour care, seven days a week, to all residents. These residents receive help with daily activities like bathing, dressing and medication management, and they also enjoy a variety of services and amenities that include  nutritious meals, housekeeping, social activities and more.
What should I look for in Parkinson's disease care?
It's important that the assisted living facility specializes in Parkinson's care. Staff should be willing to partner with your family's physician to manage and treat your loved one's Parkinson's. They should be specifically trained in the needs of Parkinson's disease and closely monitor symptoms, such as watching for swallowing difficulties during mealtimes. They should also be able to identify changes in your loved one's condition, and respond compassionately to behaviors such as restlessness, aggression or paranoia. The community should also include complementary nonmedical therapies to improve health and independence. Along with specialized exercise equipment and programs, recreational activities such as walking, swimming, yoga, and Tai Chi can help increase your loved one's enjoyment and quality of life.
Ideally, the community you choose should offer a continuum of care that matches your loved one's needs at every stage of Parkinson's. Your loved one shouldn't have to move elsewhere if they need more advanced treatment and get used to a new set of caregivers. A community should also offer comfort for the whole family, connecting family members with support groups, counseling or the services of a social worker.
It's a hard decision, but we're here to help.
As a caregiver, what you give to your loved one is beyond measure. Your love, depth of care and concern can never be replaced. But one of the most important, and often the hardest, things to do as a caregiver is to take care of yourself. Letting go of some of the responsibilities of Parkinson's disease care will help you maintain your physical, mental and emotional health, and focus on the relationship you have with your loved one.
At Lake Seminole Square, we understand what you're going through. We've helped many area seniors and families with the challenges of memory loss, and offer assisted living designed for those needing Parkinson's, Alzheimer's or dementia care. Your loved one will be in good hands with us. Learn more by contacting us today.