How Do You Tell a Parent It's Time for Assisted Living?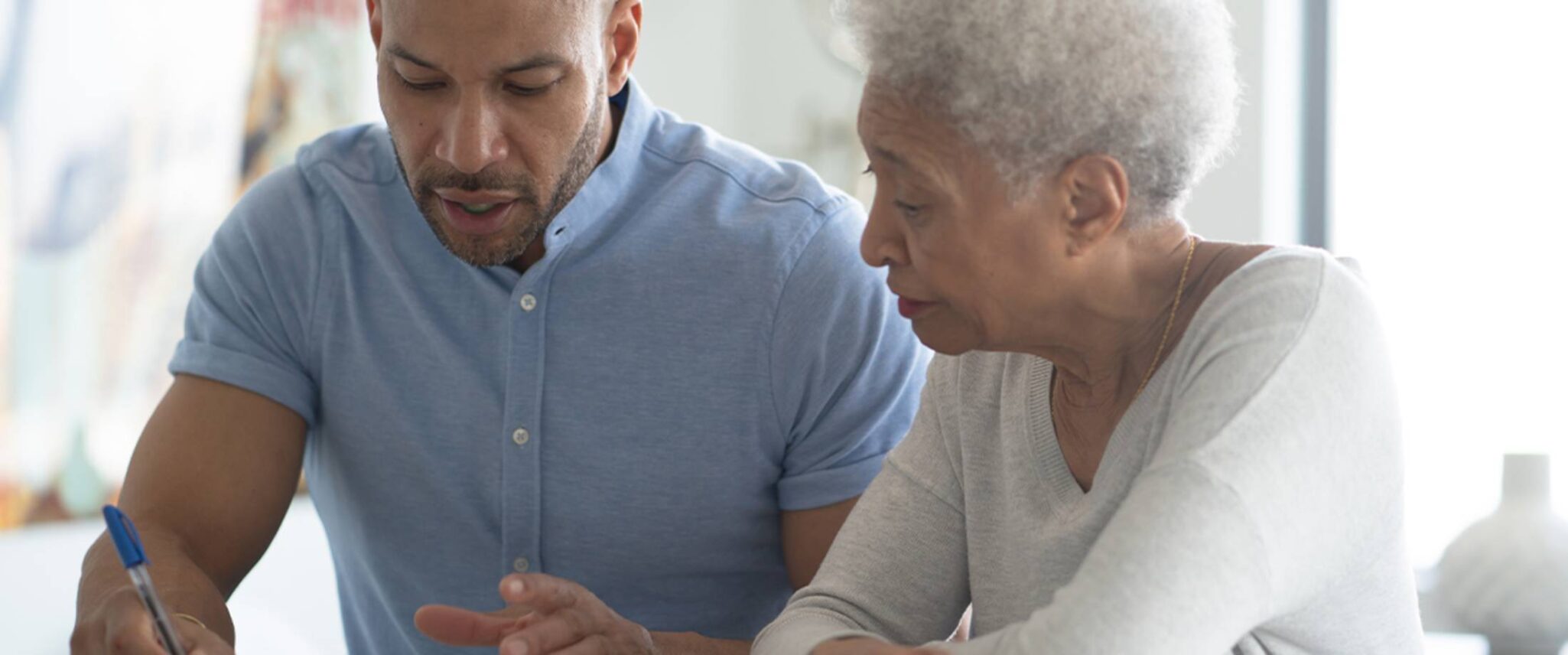 Bringing up the need for added support can be challenging for an adult child or loved one. It can be hard to know how to talk to parents about assisted living. If your parent doesn't acknowledge their challenges or if they're reluctant to move from their house, the conversation often stops before it really gets started. Addressing this issue is a delicate situation, but it can lead to a rewarding solution for both of you.
Does Your Parent Need Assisted Living?
Everyone has moments of forgetfulness or lack of motivation, so how do you know if your parent needs assisted living? There are some common markers that indicate a senior's quality of life would be greatly improved with support services.
The senior is not bathing regularly.
The senior's clothing isn't cleaned, and their grooming habits have deteriorated.
The senior isn't able to provide nutritious meals for themself.
The senior has an increasing number of injuries from trying to get around by themself.
The senior has become more isolated due to transportation issues.
The senior is forgetting to take their medications.
The senior forgets to pay bills or tend to the mail in a timely manner.
This list isn't comprehensive, but the challenges to be aware of relate to activities of daily living (ADLs): personal hygiene, eating, toileting, dressing, mobility and medication management. These vital skills are necessary to live comfortably. If a senior has trouble with any of these tasks, assisted living will likely contribute meaningfully to their quality of life.
How to Talk to Parents About Assisted Living
Once you've noticed the signs that your parent may need more support, how do you broach the subject with them? Before you speak with your parent, set your own expectations. Know that this will likely be a series of conversations. You and your parent may not come to an agreement right away. To open the conversation, start from a place of affection. Begin with your concerns. If you're worried about their safety or happiness, let them know. Even if they're resistant to the idea of moving, they'll likely appreciate your concern.
Make sure you're both speaking from the same understanding of what modern assisted living communities are like. Your parent may have an outdated view or be drawing from stereotypes. The best of modern communities provide delicious dining options, comfortable senior apartments, learning and social opportunities, and the greatest level of independence possible. Trained team members assist seniors with the activities of daily living they require so seniors can continue to pursue their interests.
As your parent becomes more open to the idea, schedule tours for both of you at several assisted living communities to help determine which might be the best fit. Tours give you and your loved one the opportunity to see the campus and observe activities. Sometimes you can also meet the care team or sample the food. Even if your parent is still a little unsure, tours can help allay many of the common fears.
Lake Seminole Square offers assisted living that encourages the highest level of independence possible with the personal support seniors may need to feel comfortable and confident. If you'd like to find out about the assistance we provide and the numerous lifestyle benefits you'll find at our community, reach out. We'd be happy to provide more details or bring you in for a tour.