DIY Gifts Ideas and Holiday Crafts for Seniors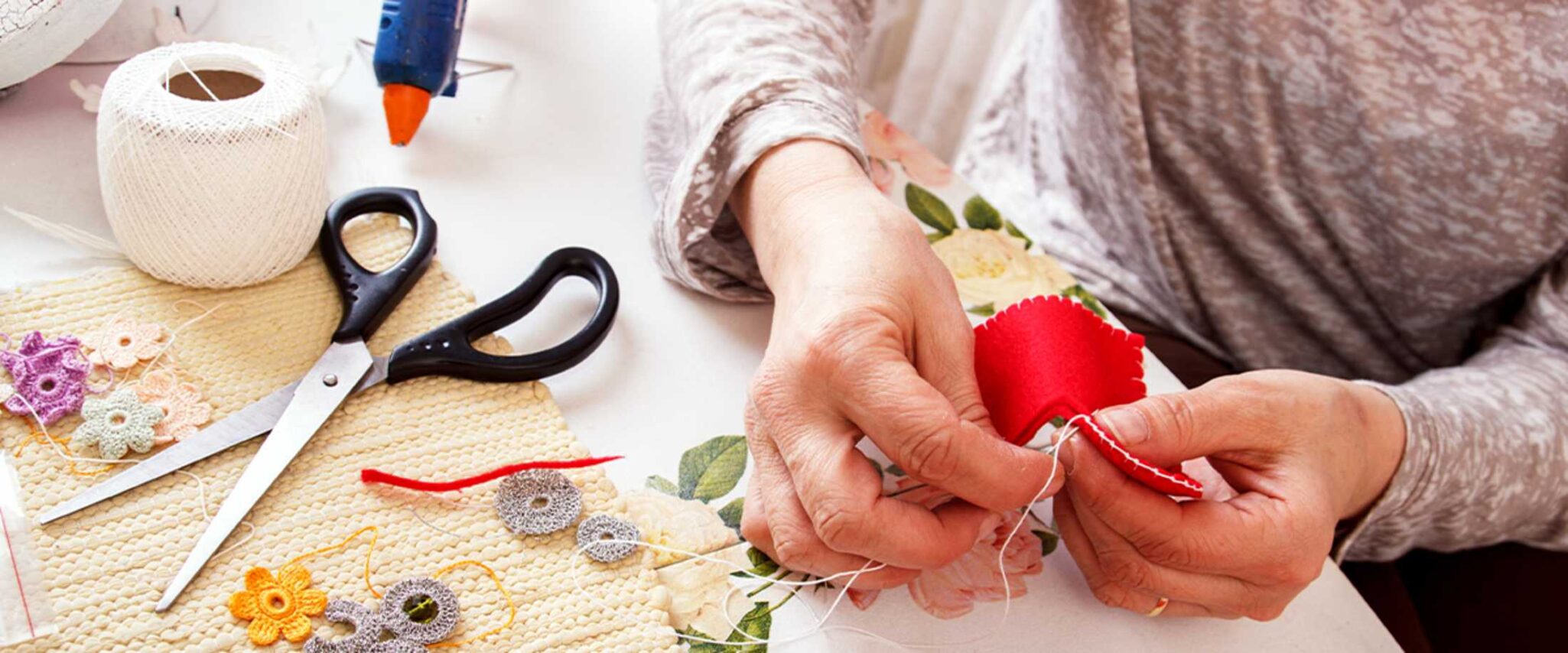 One of the most enjoyable parts of the holidays is giving gifts that create joy. While your loved ones will surely appreciate any gift you give them, homemade gifts add a personal touch that tell your family and friends how much you care. No matter your skill level, you can find festive winter crafts for seniors that will make excellent gifts. Whether you're a crafting newbie or a DIY expert, try a new project this holiday season and enjoy giving truly one-of-a-kind presents.
10 Homemade Gifts Your Family Will Love: Holiday Crafts for Adults
1. Embroidery Hoop Ornament
Whether you're an expert at cross-stitching or you're just taking it up, you can personalize tree ornaments for your loved ones. Use a small embroidery hoop and decorate it with something special that happened to them this year — a wedding date or the birthday of a new baby — or write a funny quote they said or just decorate it with an animal they love.
2. Homemade Holiday Cookies
Holiday cookies are a seasonal staple for a reason — they're beloved by almost everyone. Gingerbread cookies, rugelach, frosted sugar cookies, meltaway cookies, snickerdoodles. You could choose to do an array or select a signature cookie for this year's holiday season.
3. Sachets
Sachets are wonderful for closets and drawers, and you can choose any wonderful smell, like lavender, peppermint, eucalyptus or sage. Choose a breathable fabric — any pattern you like. Cut the fabric into two squares. You can make the squares any size, but we'd recommend 5.5" squares. Combine essential oils with uncooked rice until you have the perfect mixture. Sew three sides of the fabric squares, fill with the rice and oil mixture, and sew the final side.
4. Knit Hats or Mittens
As the weather grows cooler, a warm hat or a cozy pair of mittens can keep your loved ones comfortable and happy. And knowing you made it especially for them will make them treasure it all the more. Add a colorful pompom or a fun pattern to make each hat or pair of mittens unique.
5. Family Recipes
Sharing family recipes is a holiday gift that your loved ones will enjoy for years to come. Your family will love to have the official recipes for their favorite dishes. You can type them up for them or make the present extra special by handwriting each recipe for them.
6. Family Stories
Share some classic family stories with the next generations. You can record yourself telling the story, type it on a computer or handwrite it. If you have any pictures that accompany the story, include them. Your grandchildren will love hearing stories from before they were born.
7. Homemade Granola
Cookies and cocoa are classic choices for holiday desserts, but your loved ones who are trying to eat healthy may want a special treat as well. Homemade granola can be a great healthy alternative.
8. Reinbeer
Here's a holiday craft for adults that requires no fancy skills — maybe just a glue gun. Turn a six pack of beer (or root beer for the kids) into a herd of reindeer. Use brown pipe cleaners to make antlers. Then add googly eyes and small red pompoms for noses.
9. Bespoke Holiday Cards
When you can't find a card that says exactly what you want to say, make one yourself. You can combine a meaningful message with an elaborate design or a simple sketch.
10. DIY Holiday Beverages
This holiday gift can be tailored to the recipient. For kids, you could put together a combination of cocoa powder, candy canes and marshmallows. You could give an adult mulling spices and a bottle of red wine.
If you love DIY projects and crafting, then you'll love living at Lake Seminole Square, where our arts & crafts studio is packed full of materials that will inspire you to make your next creation. Helpful team members could even help you put together any of these winter crafts for adults. Learn more about independent living at our retirement community.