How Do Seniors Cover the Cost of Assisted Living?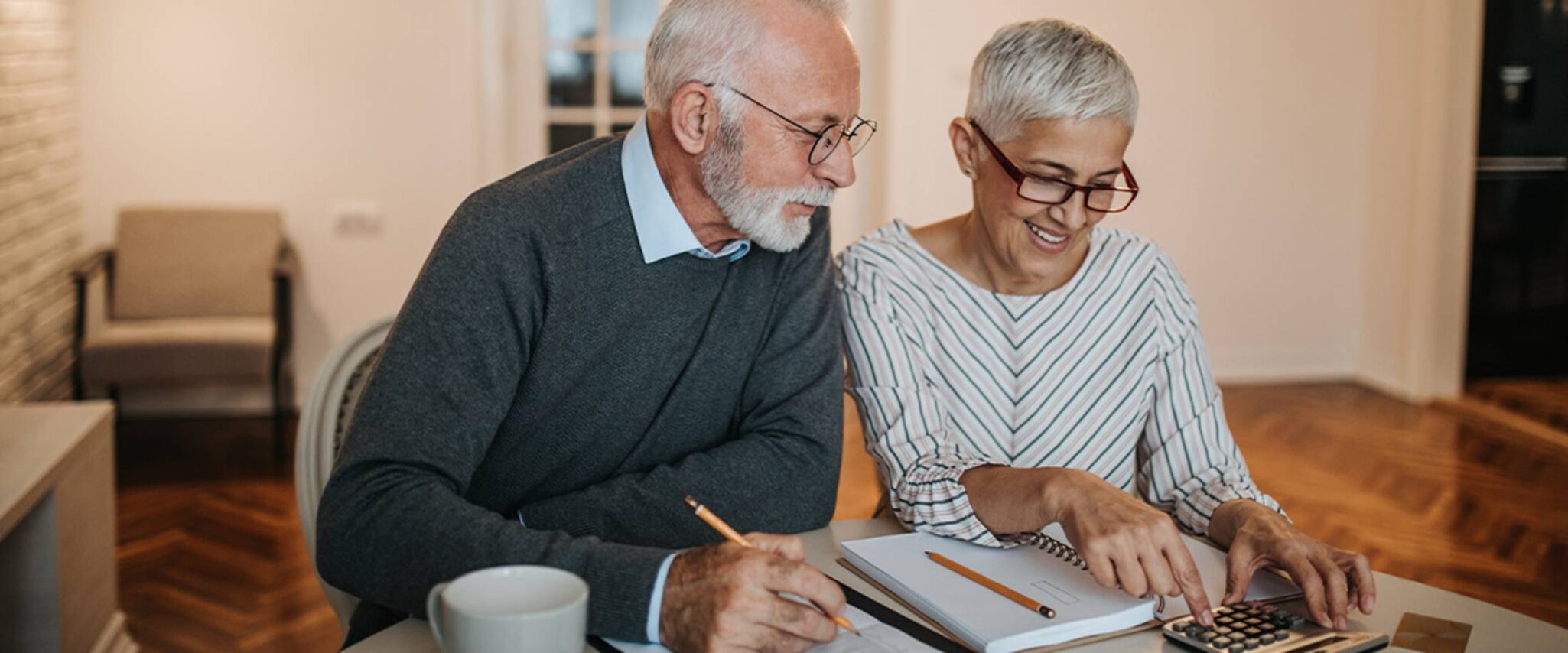 Many of us know the importance of planning for the future. It's why we save money for a house, invest in 529 college plans, and sock away funds for retirement. But there's one future expense that often gets missed: the  cost of assisted living. It's not hard to understand why. A new house, a college education, and even retirement are all positive things most of us look forward to. But few of us like to think about needing help as we age. Yet, as we'll see, most of us will need some form of help later in life.
What the stats say
According to a recent AARP Long-Term Support and Services Fact Sheet, about 60%  of adults 65 and older will at some point develop a chronic illness or disability that requires long-term support and services. On top of that, 52% of people turning 65 in the near future will need some type of long-term care services during their lifetimes. To break it down further, 47% men will need long-term care for an average of 1.5 years and 58% of women will need long-term care an average of 2.5 years during their lifetimes. Finally, 14%of people will need long-term care for more than five years.
How to pay for assisted living
Unfortunately, for those who need, or believe they will need, assisted living, the cost is significant. According to the same AARP fact sheet mentioned above, the average costs of various Long-term Supports Services in 2016 looked like this:
Annual cost of a private room in a skilled nursing facility – around $108,500
Annual cost of a shared room in a skilled nursing facility – around $95,700
Average annual cost of an assisted living facility – around $51,600*
Average annual cost for care at home – around $55,800
So how do we pay for such a large expense at a time in our lives when most of us won't be employed and generating significant income?  For those individuals who earned a very high income during employment and now enjoy a high net worth and have planned for retirement accordingly, self-funding any assistance they may need often makes the most sense. For most of us, however, our best option for funding in-home assistance or a move to an assisted living community involves long-term care insurance.
Choosing long-term care (LTC) insurance
Unlike health insurance, long-term care insurance helps cover the costs of care when you have a chronic medical condition, a disability or a disorder such as Alzheimer's disease, and require ongoing assistance with Activities of Daily Living (ADLs). Most policies will partially reimburse you for care given in a variety of places, such as your home, a skilled nursing or assisted living facility, or an adult day care center.
There are also different types of LTC policies. While traditional LTC policy premiums are generally affordable and may offer a discount when a spouse is enrolled, age and health conditions are big factors when determining how much is paid every month. Historically, these policies have experienced premium hikes and a string of insurer losses.
Hybrid policies, on the other hand, are essentially whole life insurance policies that let you use policy funds for long-term senior care. They can refund money to your estate, and you won't risk a rate hike since the premium is locked in. The downside is that these policies are often two to four times as expensive as traditional long-term care insurance for the same benefits.
What if you're a veteran?
For retired veterans and their surviving spouses, the Veterans Administration (VA) has a little-known and terribly underused pension benefit called Aid and Attendance that provides funds to those who need assistance performing everyday tasks. Even veterans whose income is above the legal limit for a VA pension may qualify for the Aid and Attendance benefit if they have large medical expenses for which they're  not reimbursed. Applying can be a lengthy process and it can take up to nine months to be approved, but there are many online resources that provide tips on how to streamline the process.
The VA also offers many other benefits for senior veterans to assist with complex needs, including:
Is assisted living right for you?
If you're thinking about a move to an assisted living community, check out all the great amenities and services Lake Seminole Square offers our residents – from worry-free living with maintenance-free apartment homes and housekeeping to restaurant-style meals and a fully stocked arts and crafts studio and woodworking shop.
* Rates vary, depending on region, size of the accommodations, services available, quality of care, and amenities.