What Is The Best Age to Move Into Independent Living?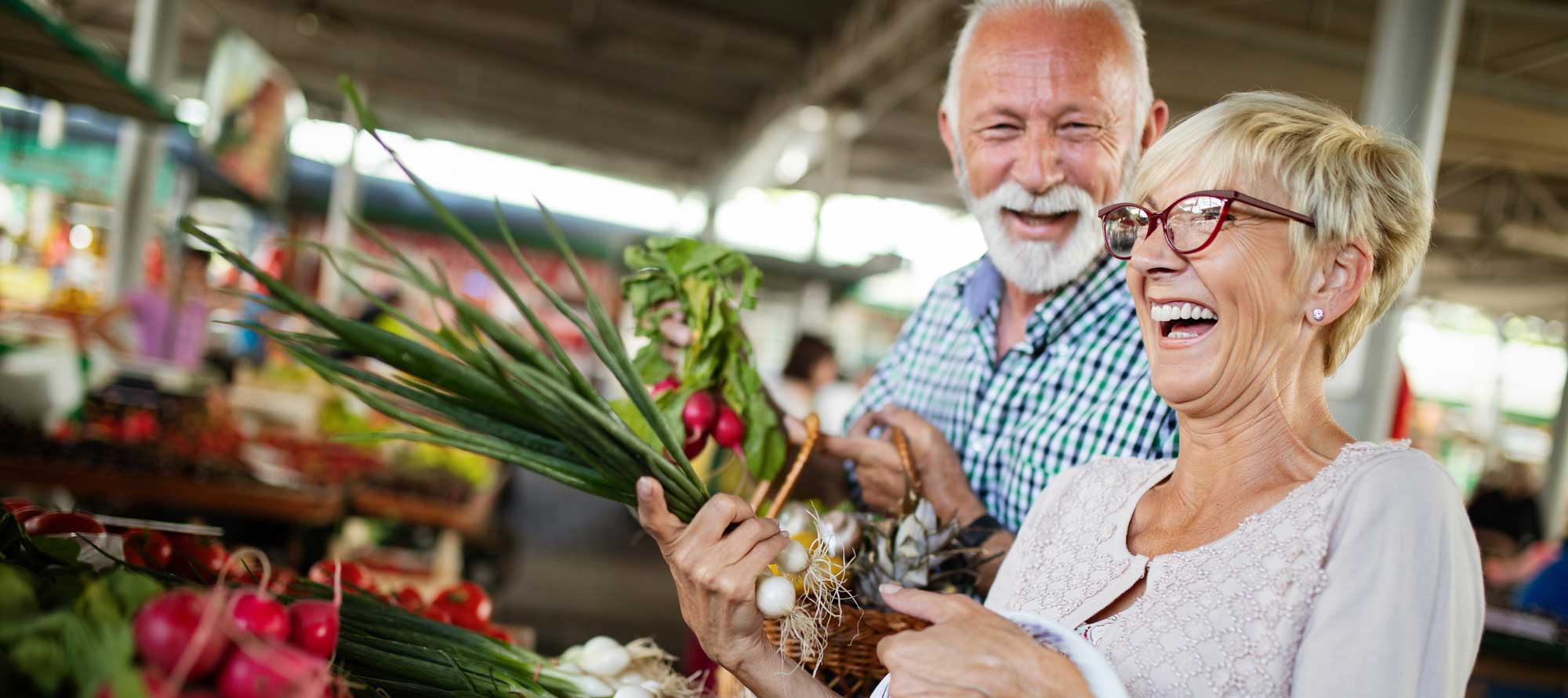 When should I move to a retirement community?
Sooner rather than later. Here's why.
"I wish I'd moved here sooner." It's a familiar refrain heard in Life Plan Communities around the country. That's because, once people move in and begin enjoying all the services, amenities, freedom and peace of mind, they wonder why they waited so long. So you may be wondering when to move into a senior living community. Let's take a look at some of the benefits of moving sooner rather than later, and compare the cost of aging in place at home to independent senior living costs.
Leave the home maintenance and yard work to someone else.
When you live at a Life Plan Community, you'll be freed from the chores and hassles of home maintenance and yardwork. You'll never have to mow the lawn, wield a rake or even lift a finger to change a light bulb. You'll also never have to worry about being surprised by big bills for appliance repair or replacement. Instead, with senior independent living, you'll leave those responsibilities to someone else. while you enjoy a greater sense of independence and the freedom to do what you enjoy most.
Enjoy a lifestyle that enhances your health and overall well-being.
Life Plan Communities like Lake Seminole Square offer innovative wellness programming designed to empower residents to pursue their highest level of intellectual, physical, spiritual, emotional, vocational and social wellness. The senior health activities and resources available encourage an active, intentional lifestyle.
Gain friends and a full calendar.
Living alone in your own home can lead to loneliness and isolation that can negatively affect your physical and cognitive health. Life Plan Communities, on the other hand, offer a full calendar of social events, recreational activities, educational events, spiritual services and groups, and more. You'll never run out of things to do or friends to do them with. And, when you want some time alone, your privacy and independence will always be respected.
Eat well without ever touching a pan or washing a dish.
Life Plan Communities typically offer multiple dining venues ranging from casual bistros to formal dining, pubs, sports bars and more. Enjoy delicious, chef-prepared meals any time of day without the grocery shopping, prep or clean-up.
Sleep well knowing someone's always on watch.
Life Plan Communities provide 24/7 security systems and personnel, in addition to emergency response and personal alert systems. They're also designed to provide a safer living environment that's easy to navigate and reduces the risk of falls or other accidents.
Make a secure plan for the future with a full continuum of care.
The U.S. Department of Health and Human Services reports that approximately 70% of seniors 65 and older will need some type of long-term senior health care in their lifetimes, with an average stay of approximately three years. And that care can be extremely expensive.In contrast, LifeCare® communities offer a continuum of senior care from independent living and assisted living to memory care and long-term skilled nursing. When you move into independent living under a life care LifeCare® residency contract, you have the guarantee of priority access to higher levels of care if you ever need it — without a significant increase in your monthly fee. This benefit is even more valuable for couples who may have one partner in independent living, while the other needs memory care or skilled nursing. And you may be able to realize tax advantages, as the IRS has, in the past, allowed part of the entrance fee and monthly fee to be deducted as prepaid medical costs.*
Pass the health assessment with flying colors.
Life Plan Communities that offer Type A/LifeCare®   residency contracts have certain health requirements residents must meet in order to move in under a  LifeCare® plan. You'll likely be asked to complete a health questionnaire, possibly have a medical exam, and submit the two most recent years of your medical records. If you wait until you're older, you may develop health issues that would prevent you from being able to move into independent living and take advantage of life care LifeCare®.
So if you're wondering what age to move into a retirement community, the answer is simple: Move while  you're still young and healthy enough to enjoy everything it offers.
Compare the cost of a LifeCare® community to the cost of aging in place at home.
While many people assume that remaining in their homes will be the most cost-effective retirement living strategy, an objective analysis of the costs associated with each option may yield surprising results. Even if your mortgage is paid off, you'll need to be prepared for both immediate and long-term expenses related to home maintenance and upkeep, as well as repairing or replacing appliances, roofing and more. You'll also need to cover things like property taxes and insurance, homeowners association fees and more. With a Life Plan Community, one monthly fee can replace a never-ending stack of bills, endless chores and errands, and tiresome demands on your time and freedom.
When you remain in your home, new expenses will also crop up for things you can no longer handle yourself, such as housekeeping, window washing, lawn care and repairs, and you may need to add adaptive equipment or even remodel a bathroom. When you need health care, if you're living in your home, you'll have to contract for in-home care or search for a senior health care facility — both of which can be pricey.In short, when you consider independent senior living costs and consider the added benefits, you may find that a LifeCare®  community is more affordable than you once thought.
Still wondering when to move into senior living? Want to learn more about independent living at Lake Seminole Square? Simply call us at 727-314-7432 or use our contact form. We'd love to give you a tour, answer your questions and give you the information you need to make the decision that's right for you.
*Consult your tax advisor for guidance regarding your personal situation.