The Importance of Socialization for Independent Living Seniors and How to Stay Connected in Seminole, Florida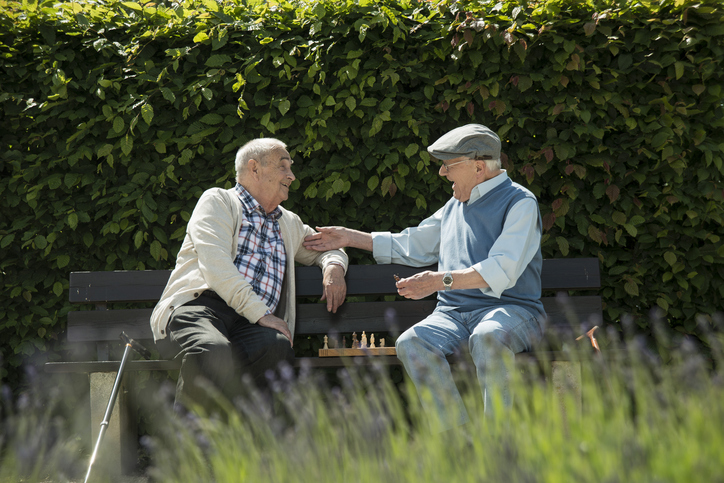 One of the best secrets to aging well might be simpler than you think. As it turns out, your social life may have a greater impact on your overall health and quality of life as you age. There's growing evidence that senior socialization is an essential part of a healthy lifestyle, and the benefits of social connections can help older adults live happier and healthier lives. Maintaining social relationships promotes a sense of belonging and purpose that can positively affect a person's physical, mental and emotional health. 
Making an effort to prioritize your social life is a great way to stay active and keep your mind sharp. However, maintaining a strong social network can be difficult for older adults. Friends may drift apart over the years, and seniors who live at home may have fewer opportunities to meet new people. For those with social lives centered on work and family, retirement can be quite a change of pace. 
Some of the common barriers to socialization for seniors include:
Retiring from a job is a significant change for older adults who are used to having a social network at work with people from multiple generations.

Driving long distances or driving in the evening hours can become a challenge for older adults, which may limit social opportunities.

Social circles may shrink as friends and neighbors move away.

Making new connections can be a challenge for seniors who spend most of their time at home.
Effects of Social Isolation and Loneliness
Older adults may brush off feelings of loneliness as no big deal, and some may even wear it as a badge of honor after losing a spouse or another loved one. However, loneliness can have a serious impact on health and quality of life. Research suggests that loneliness and social isolation may be linked to serious health risks such as an increased risk of dementia, heart disease, and stroke, as well as higher rates of depression and anxiety. Additional health risks of social isolation can include poor sleep, decreased mobility and increased risk of hospitalization.
Older adults are more likely to report feeling lonely, and approximately one-quarter of Americans age 65 and older are considered to be socially isolated, according to a report by the National Academies of Sciences, Engineering, and Medicine. Everyone feels lonely once in a while, but when loneliness and isolation start affecting a person's daily life, it's important to reach out and find new ways to connect.
Strengthen Your Social Network
You don't have to be a social butterfly to benefit from a renewed focus on social relationships. What matters most is having opportunities to interact with friends and neighbors, whether that's a warm greeting, a quick conversation about your day, or making a plan to meet for coffee or a walk. Whether you're an introvert or extrovert by nature, finding simple ways to socially connect with others can give your health a boost.
Where you live can make a big difference, because your community and neighborhood can provide opportunities for healthy social engagement. Moving to a senior living community helps promote social interaction and prevent the isolation and loneliness often associated with aging at home. That's because a senior living community provides a built-in network of friends and neighbors with plenty of opportunities for meaningful social interaction.
Be Part of a Vibrant Community
At Lake Seminole Square, you'll enjoy a vibrant lifestyle surrounded by warm and welcoming friends and neighbors, with plenty of opportunities to fill your social calendar and meet others who share your interests. Join a group fitness class with friends, meet neighbors for lunch, play water volleyball, or attend a movie screening on campus. It's a place where you can decide to be as active and social as you want to be. And if you need time to recharge, you can retreat to the comfort of your beautiful, maintenance-free residence. With energizing social events and regular community outings to visit local attractions, you'll never run out of things to see and do.
We invite you to join us for one of our upcoming events so you can experience the social perks of Lake Seminole Square in person. Contact us to learn more about the ways our community emphasizes social engagement through a variety of activities, events and outings in Seminole, FL.