The Top 7 Services and Amenities to Look for in Independent Living Communities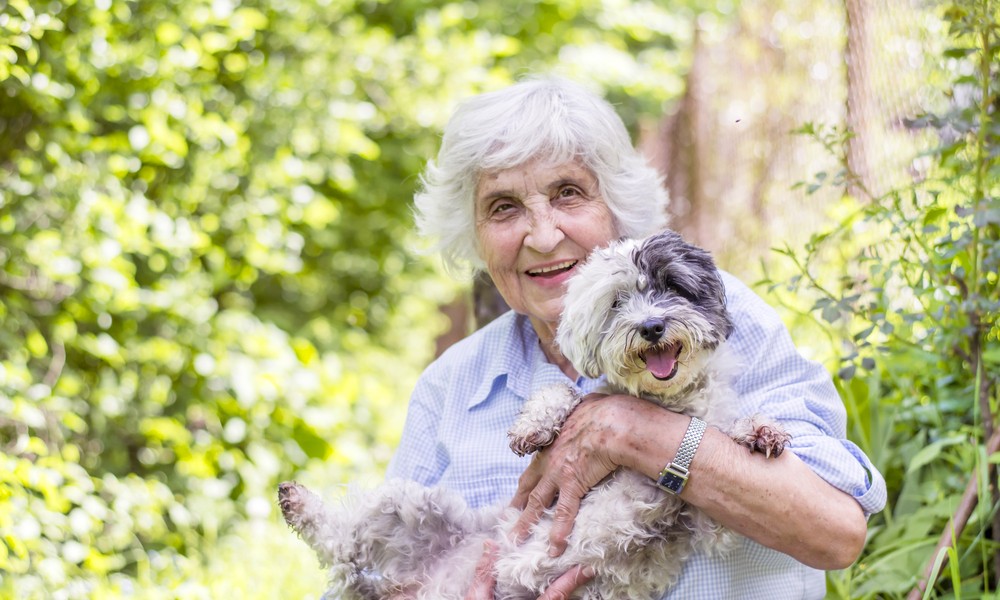 As you know from your experiences with car shopping or house hunting, it's nice to have a mental list of desirable features to guide your decision-making process. Now, as your attention turns to senior living options, it's wise to make a similar checklist. What are your must-haves? What are the perks that would be the icing on top of your retirement dreams? To help you gather your thoughts and consider your preferences, here's a catalog of the top independent living services and amenities that can make your new retirement lifestyle feel like a dream come true.
#1: Well-Appointed Residences
You'll want the place where you lay your head every night to be comfortable, and suited to your needs and preferences. As you compare senior living floor plans, look for roomy closets that offer ample storage. If you enjoy cooking, a full kitchen gives you the chance to whip up a batch of cookies or experiment with the latest recipes from your favorite food blogger. If you'd like your own private outdoor space, look for a floor plan that includes a balcony or lanai. Some senior living communities let you customize your space by selecting the flooring and paint colors you prefer. And, if your furry friend is coming with you, search for pet-friendly independent living.
#2: Fantastic Fare
Gone are the days of a single cafeteria where senior living residents gathered to eat at appointed times. In today's communities, having a variety of dining venues gives you the option to enjoy an elegant dinner one night and an easy grab-and-go lunch the next day. Chef-prepared menus offer delicious meals made from seasonal ingredients. Special dietary needs can be accommodated, too. Plus, in many independent living communities, you can invite family and longtime friends to share the pleasures of a good meal with you at the on-campus dining venues.
#3: Health and Wellness Opportunities
It's easy to get 150 minutes of moderate-intensity physical activity every week when there are walking paths, a heated indoor pool and a fully equipped  fitness center just beyond your front door. In addition to looking for the fitness opportunities that will inspire you to keep moving, consider the community's wellness philosophy. In some communities, independent living services and amenities aim to support whole-person health, employing a multidimensional approach to well-being that includes physical, social, spiritual, emotional and intellectual wellness.
#4: Activities Galore
You don't move to independent living to slow down! As you compare senior living options, keep in mind the activities you enjoy or are interested in trying. Are you a lifelong woodworker? Do you want to learn mahjong? Join a writing group? Swim laps in the indoor pool? All these activities — and more — may be available in independent living communities. Look off campus too. A senior living community located in beautiful natural surroundings or in a vibrant location with many cultural attractions gives you an even wider domain in which to explore and have adventures. And if you're near a university campus, you'll also be able to participate in lifelong learning opportunities.
#5: A Chance to Pamper Yourself
Independent living services typically include housekeeping, groundskeeping and maintenance-free residences, giving you the luxury of more time to spend on activities you enjoy. Look for additional perks, like a 24-hour concierge, an on-campus pharmacy or postal service, valet parking, and a beauty salon or barbershop. These are the conveniences that make life easier and can elevate your experience of retirement. Also consider the atmosphere created by staff. Warm, friendly staff members play an important role in creating a welcoming sense that you and your needs are important.
#6: Social Engagement
In a bustling senior living community, there are neighbors to meet and new friends to make. The best independent living communities provide ample opportunities for residents to socialize and make meaningful connections. Interest groups and clubs, volunteer opportunities, and events like scheduled Happy Hours bring residents together to engage in shared interests or just to say hello. Community areas — such as a library, arts and crafts studio, and theater — also create spaces for residents to gather with a shared purpose.
#7: A Plan for the Future
As you compare retirement communities, consider narrowing your focus to Life Plan Communities. These communities include higher levels of care, such as assisted living, so if your health changes and you find you need a helping hand with routine tasks, you can get the assistance you need without having to leave the community you call home. And if the Life Plan Community offers a Life Care contract, you'll get all the care you need at prices well below market rates.
Explore Lake Seminole Square
If you find that a beautiful location, exquisite dining, an abundance of activities, and a friendly staff top your list of independent living amenities and services, you'll love Lake Seminole Square. Our Life Plan Community on beautiful Lake Seminole features seven dining venues, a wealth of activities and wellness opportunities, and a focus on hospitality. Contact us to find out more about our independent living community or to schedule a tour so you can check out our amenities and services for yourself.