Technology for Independent Living: Gadgets and Apps to Make Life Easier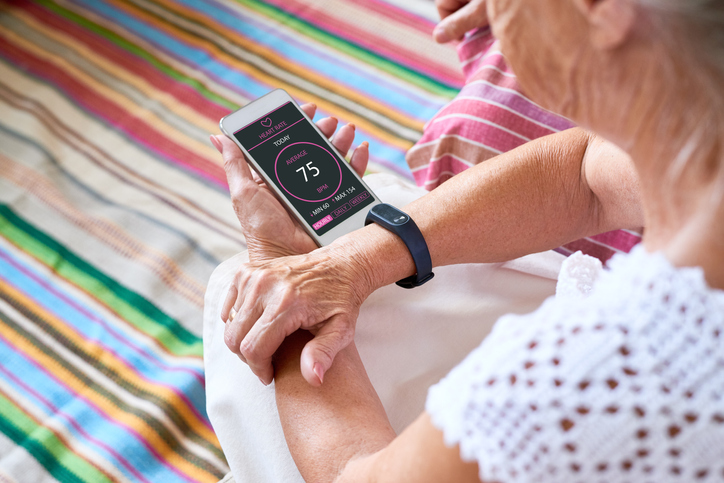 While there has always been talk of "the world of tomorrow" as some future destination, advancements in technology are finally poised to change how we live today. In fact, advancements in technology for seniors are allowing more older adults to easily monitor their health and wellness and connect with friends and family. New senior technology is also providing increased safety and peace of mind. This blog post will look at some of the senior gadgets and tech products from the last few years and discuss the positive impact they can have on your life.
The World of Tomorrow Starts Here
The movies, TV shows, and cartoons of the '60s and '70s were all about the future. While we're not boldly seeking out new worlds yet, some of what was imagined back then is available today. Here are some of the best options to make your life easier and more convenient:
Smartphones and tablets:

Senior smartphones

and

tablets

are great for keeping in touch with family and friends, reading, watching videos, playing brain games, and browsing social networks. 

Mobile apps:

Short for mobile applications, these are basically computer programs designed to run on your smartphone or tablet that connect you to services and information. Some can be downloaded for free, while others have to be purchased. 

Transportation services:

If you want to get together with friends, go out to dinner, or attend an event without dealing with the traffic or parking, ridesharing apps — like Uber or Lyft — are a great option. All you have to do is enter your destination and choose a ride. The app alerts you when the driver is arriving, then you can just hop in and go.

Food delivery:

Whether you enjoy cooking or would rather have someone else do it, food delivery services make it easy to have groceries and meals brought right to your doorstep. Some of the most popular services and apps include Instacart, HelloFresh, Blue Apron, Uber Eats, DoorDash, Grubhub, and others.

Video chatting:

Free services like Zoom, Skype, and FaceTime let you video chat with your loved ones on your tablet or smartphone. 

Fitness trackers

: Fitness trackers are

wearable technology for seniors

that are ideal for real-time health insights. These little devices can track your heart rate, steps, calories burned, monitor your sleep, and more. 
Make Your Home Smarter
Here are some smart home technologies for seniors you can add to enhance your lifestyle. Generally speaking, most of these options feature senior-friendly technology, so you don't have to be a rocket scientist to use them. However, you may require a little help or senior tech training to set them up.
Smart door lock:

You can replace your traditional door lock that requires a key with one that uses a smartphone app. You can even use them to provide remote access to friends and family. Or you can get an electronic lock with a keypad or touch screen.

Smart lighting:

Smart lighting lets you control the brightness and even the light color with an app or — if they're connected to a smart speaker — your voice. 

Smart plugs:

Use these to turn any device into a smart device. By plugging lights, appliances, and more into a smart plug (which then goes into your electrical outlet), you can turn your items on and and off with your voice.

Voice control:

Smart speakers have voice assistants that you can use to find information, play music, order food, video call friends and family, adjust the temperature of your home, and turn on connected lights and appliances.

Motion sensors and alerts:

These are an easy, hassle-free way to alert friends and family of a possible mishap. Some devices can tell when you've entered a room but then there's no subsequent movement. Others can detect if you've gotten up and out of bed and you're carrying on normally with your day. Some sensors can also detect when you've opened your cabinets, and there are pill dispensers that can let family know you've taken your medication.
New Senior Technology, New Worries?
Trying anything new can be intimidating. But when it comes to using new technology, the most important thing to do is to work it into your daily routine. One good example is senior internet use and senior digital literacy. Research has found that once seniors are connected to the internet, getting online becomes a daily habit. In 2019, approximately 75% of older adults with an internet connection reported going online every day. That number is probably much higher now. 
A Plan for a Better Future Starts Here
At Lake Seminole Square, our active and engaging lifestyle features friendly neighbors and outstanding services and amenities, but we recognize the world is constantly changing. To stay up to date on the latest trends and advancements in senior technology, health and wellness, and other issues relevant to seniors, read our blog.
If you want to learn more about the benefits of our community, contact us here.