What Are the Activities of Daily Living?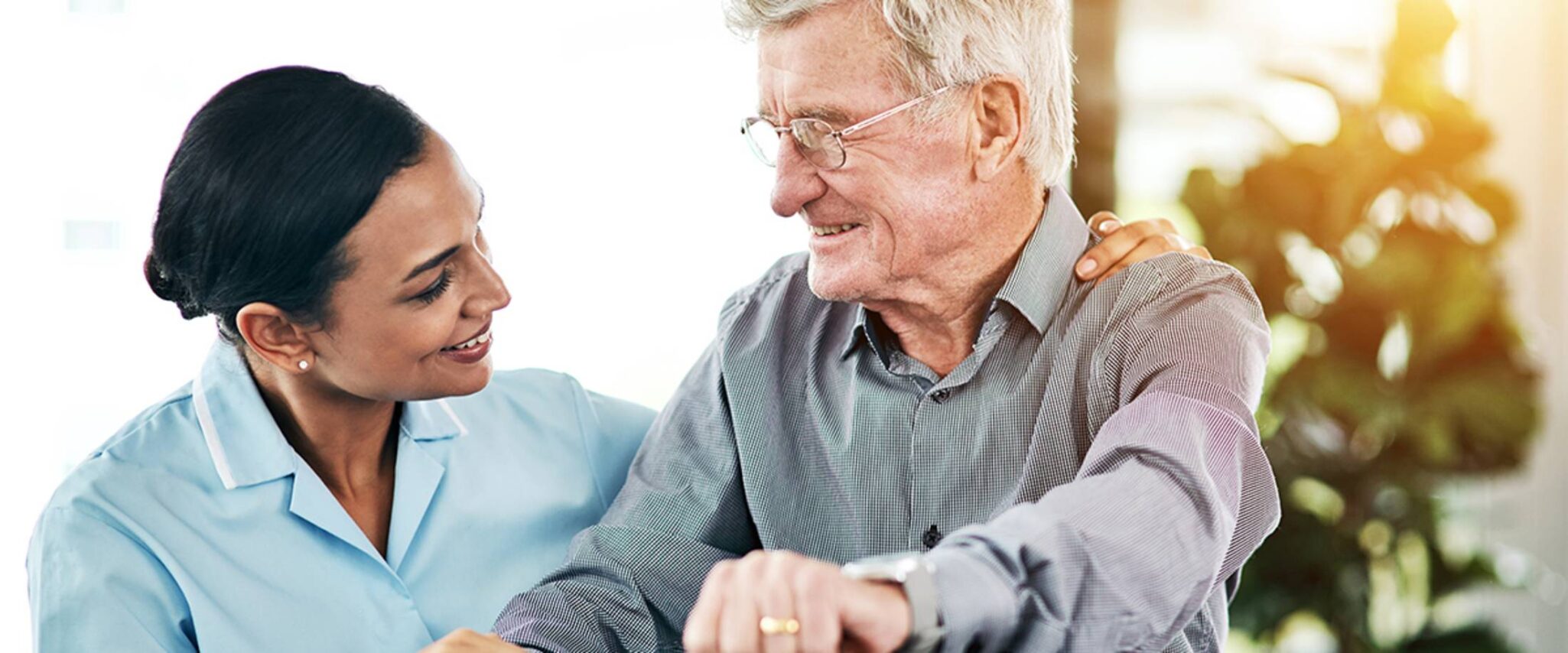 For many seniors and their families, it can be challenging to know when to seek out support through home health care or assisted living. Abilities rarely change all at once; it's often a slow change, making it difficult to know exactly when it's time to reach out for expert help. When deciding whether a senior would enjoy a higher quality of life with additional daily assistance, most health care professionals assess their activities of daily living. But what are those?
Activities of Daily Living (ADLs)?
Activities of Daily Living Definition: Essential skills that allow a person to live and care for themselves independently.Seniors may not need help with every ADL, maybe only one or two, but having that assistance with fundamental everyday activities can help keep them more independent for a longer time.
Activities of Daily Living Examples:
Walking. The medical term is "ambulating," and it actually means more than walking. It refers to a person's ability to move easily within their environment.
Dressing. Clean, fresh clothing daily greatly affects a person's quality of life. If the motion and agility needed to dress and undress are outside of the  senior's abilities, they will greatly benefit from added help.
Eating. This is sometimes termed "feeding," meaning the dexterity to raise food from a plate to a person's own mouth.
Transferring. This term signifies the strength and mobility the  senior needs to move themselves from one position to another — for example, in and out of a chair and up and down from a bed.
Toileting. An independent senior should be able to get to and from the toilet, use it and clean themselves successfully.
Bathing/Grooming. Cleanliness is key to a person's health and self-image. To ensure good hygiene, the  senior should be able to wash themselves in the bath or shower. Additional hygienic and grooming activities include brushing one's teeth and hair.
Medication management. Dosages and timing are very important with medication. If a senior misses a dose or repeats a dose because they forgot they already took it, their health can severely suffer.
Instrumental Activities of Daily Living (IADLs)?
Instrumental Activities of Daily Living Definition: Regular upkeep and supply tasks that ensure a person can see to their own basic needs. IADLs are more complex skills than ADLs, but they're integral to a senior's quality of life. They also represent some of the additional non-care related services that an assisted living community can provide.
Instrumental Activities of Daily Living Examples:
Transportation. Can the  senior get themselves to doctor appointments, personal appointments or social activities? Convenient and easy transportation can greatly affect a person's emotional and physical health.
Managing finances. Does the  senior have the mental capacity to make as competent financial decisions as they have throughout their life? If not, their family and loved ones may seek solutions that simplify their daily financial questions.
Shopping. To live comfortably, the senior needs  to be able to acquire food and goods. They would either need to have the mobility and transportation abilities needed to shop themselves, find a loved one willing to shop for them on a regular basis, or have the technological skills to order items for delivery.
Cooking/Meal Preparation. Independent seniors should have the dexterity to safely wield a knife in the kitchen and the cognitive strength to remember to turn off the stove or oven. If safety risks arise or become more frequent, the senior may need regular assistance.
Housekeeping. Maintaining a clean and healthy house takes strength, flexibility and dedication. Sometimes, even if a senior is physically fit, their eyesight may diminish, making it hard to see grime that builds up.
Home maintenance. Similar to housekeeping, home maintenance can be arduous. Consider whether the senior can safely climb a ladder, mow on a hot day, pull weeds, etc.
The right support can help a senior stay independent and invigorated. At Lake Seminole Square, residents in our assisted living neighborhood work with team members to develop a personalized care plan. Once that's in place, they can design their days around the extensive activities calendar with the benefit of helpful services and amenities.If you'd like to find out more about the rich lifestyle and quality care in assisted living at Lake Seminole Square, contact us. We'd be happy to provide more detail.