Movie Marathon: Travel the World Through Film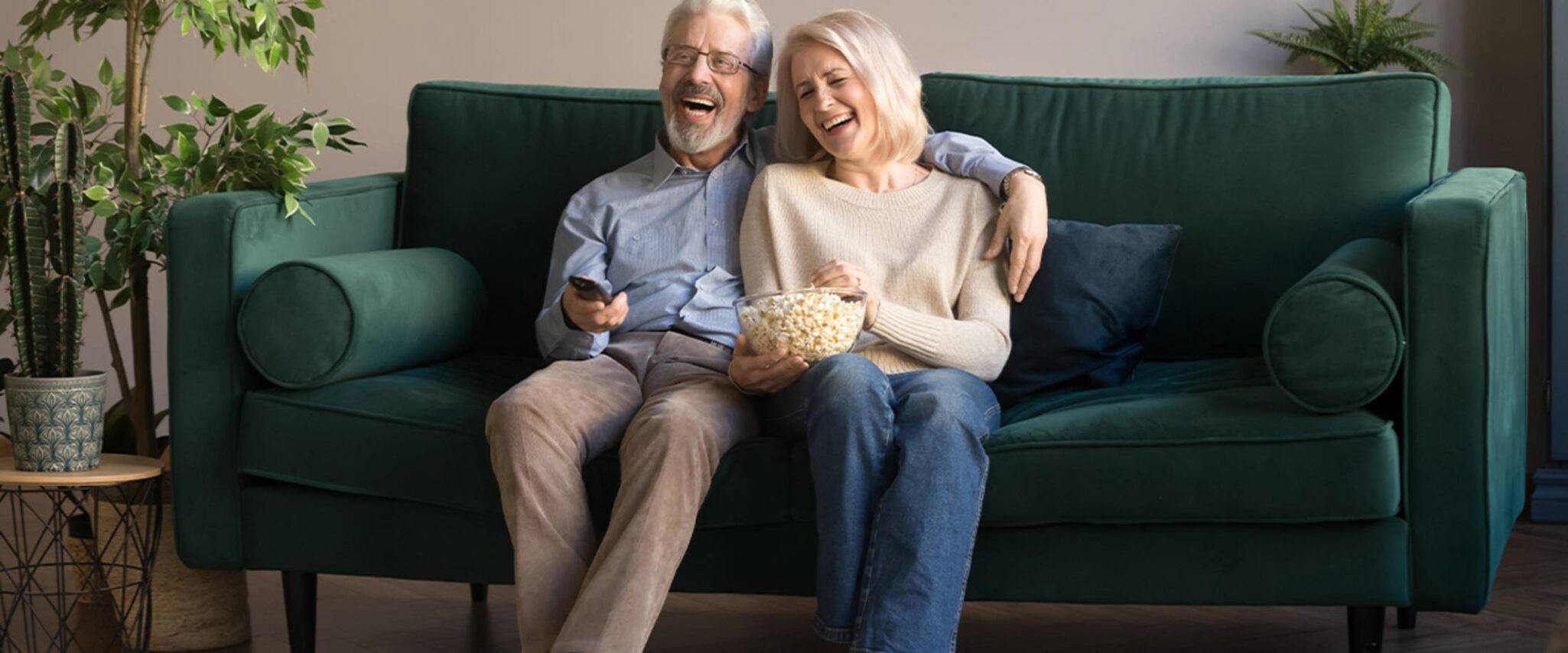 You might not be able to travel abroad right now, but that doesn't mean you can't still see the world. A movie marathon of films set in other countries, documentary travel movies and documentary series are great ways to satisfy your curiosity without leaving the comforts of home. Here's a list of 12 movie night ideas to get you started.
Travel Movies
Eat, Pray, Love (2010)
Julia Roberts stars as a well-respected writer who leaves everything behind to find herself. She journeys to Italy, India and Bali where the food, culture and people help her find true love and inner peace.
Under the Tuscan Sun (2003)
In this romantic comedy, Diane Lane plays Frances, a divorcee who travels to Italy for a short trip and ends up buying a charming villa that needs as much care as she does.
The Secret Life of Walter Mitty (2013)
A daydreamer and a nobody, Walter ends up traveling to Greenland, Iceland and the Himalayas on an adventure even he couldn't have imagined. Stars Ben Stiller.
To Catch a Thief (1955)
Alfred Hitchcock's classic takes you to the French Riviera, highlighting Monaco, Nice and Cannes in this crime drama starring Cary Grant and Grace Kelly.
A Good Year (2006)
Russel Crowe is a high-powered London businessman who learns to slow down and love the peaceful life as a vineyard owner in the beautiful French countryside.
Roman Holiday (1953)
Explore Rome with Audrey Hepburn and Gregory Peck in a classic romantic comedy. She plays a bored princess who wants to have some fun, and he's an American journalist who explores the vibrant city with her.
The Best Exotic Marigold Hotel (2011)
A handful of British retirees decide to move into the Marigold Hotel in Jaipur, India. All is not what was advertised, but together they discover friendships and joy in a beautifully exotic city. Stars Judy Dench, Bill Nighy and Maggie Smith.
Documentary Travel Movies and Series
Life in a Day (2011)
A documentary shot by filmmakers all over the world that serves as a time capsule to show future generations what it was like to be alive on July 24, 2010.
A Map for Saturday (2007)
Get a glimpse of what life is like for long-term solo travelers who explore the world on their own. Go to four continents with people who wondered what it would be like to travel the world — and then did it.
The Kindness Diaries (2017)
Counting solely on the kindness of strangers for food, shelter and fuel, Leon travels around the world on a vintage motorcycle looking for the good in humanity. This is an uplifting documentary series that examines the nature of generosity and gives glimpses into the hearts of some truly selfless people.
National Parks Adventure (2016)
Coinciding with the National Parks Centennial, this film celebrates America's natural wonders. Narrated by Robert Redford, it follows a trio of adventurers and revisits Roosevelt and Muir's camping trip when the Park System was born.
Long Way Series
Follow actors Ewan McGregor and Charley Boorman as they ride their motorcycles around the world in three documentary series. Long Way Round (2004) takes them to Siberia, Kazakhstan, Mongolia and Alaska. Long Way Down (2007) takes them through Europe and Africa. And in Long Way Up (2020), they journey 13,000 miles through Central and South America.
One of the perks of moving into independent living sooner rather than later is the freedom to travel the world without worrying about your home and yard while you're away. Ready to live a maintenance-free lifestyle that lets you do what you love? Then join us at Lake Seminole Square!