How to Decide: Aging in Place vs. Assisted Living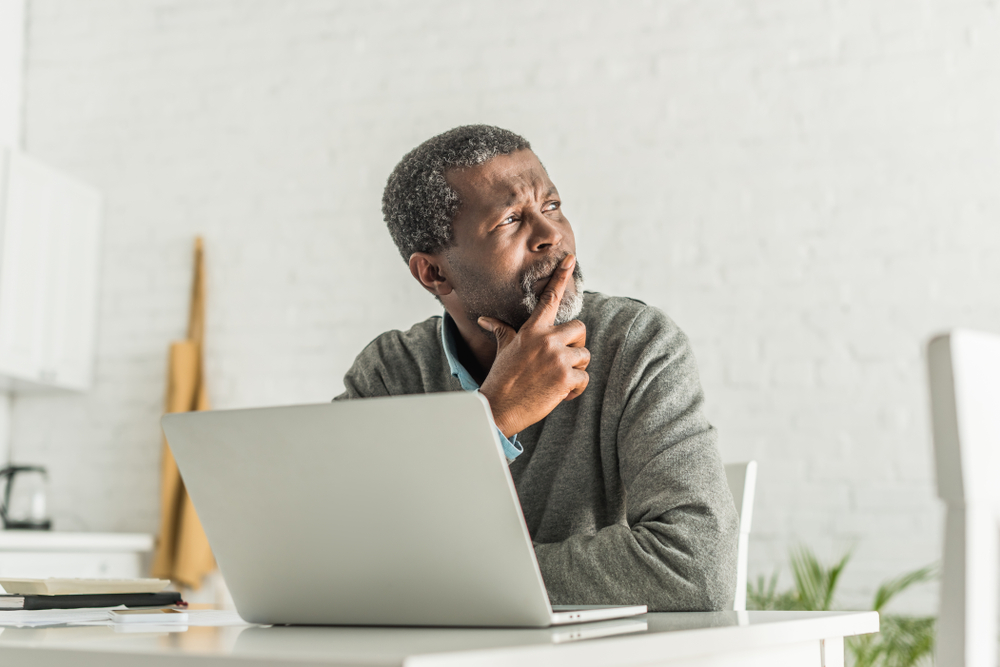 When a senior chooses to remain in their private home as they grow older, this is known as aging in place. Whole industries of home remodelers and assistive technologies have been created around this trend. An AARP survey found that 87% of adults aged 65 and older hope to remain in their current home as they age. But is that really a sound decision, especially over the long term? Or does it lead to isolation and increased health risks?
If you're helping an aging family member explore their options for senior care, deciding between aging in place and moving to assisted living can be a struggle. One factor that plays a primary role in this decision is cost. While many families believe it's less expensive to age at home, that isn't always true.
Other factors to consider when comparing aging in place with assisted living include the senior's health and safety of their home, as well as their family members' ability to provide hands-on assistance. Here are a few tips for comparing the expenses associated with aging at home versus moving to an assisted living community, and some additional factors to take into consideration.
How to Decide: Aging in Place vs. Assisted Living
Costs of home maintenance
When a senior's home is paid for, it's easy to assume aging in place is less expensive. In addition to utilities, however, a homeowner must also pay for maintenance and upkeep, property taxes and repairs. Modifications to improve safety, such as installing a step-free shower or improving lighting, also increase costs. Older adults who age at home will reach a point when they can no longer maintain their home independently. They usually turn to service providers for chores like housecleaning, lawn care, and grocery shopping. These must be added to their list of expenses.
One of the benefits of assisted living communities is that these expenses are generally included in the monthly fees. Costs for everything from laundry and house cleaning to home maintenance will be predictable. Then there is the lifestyle advantage. Being free from tasks like pulling weeds and painting the kitchen leaves more time to enjoy life.
In-home care versus assisted living
Aging often brings physical changes that make some of the activities of daily living difficult to handle on your own. Personal care tasks, such as bathing, grooming and dressing, might require a helping hand. That's also true for menu planning and meal preparation.
Many seniors living alone hire an in-home caregiver to help. The cost of home care varies greatly and these services are billed by the hour with many agencies requiring a certain number of hours per visit. Expect an average hourly cost of around $26. It's an expense that can quickly add up.
One downside of in-home care is that caregivers aren't usually there 24/7.
If the senior needs help during the off hours, they'll need to have family or friends nearby who can step in to provide support.
Assisted living residents, including those at Lake Seminole Square, receive much of this support as part of their monthly fee. This includes meal preparation, housekeeping, wellness programs, personal care, and more.
And caregivers are on-site and available around the clock.
Transportation also impacts an older adult's budget. Many give up or limit their driving, which makes it difficult to get around. Grocery shopping, doctor's appointments, and social time can become a burden when they have to rely on another person to drive. Or they may have to take on another expense and pay for a driving service.
Assisted living communities, by contrast, usually include transportation services. Transportation staff can arrange trips to and from a medical appointment or other necessary errands. That's in addition to scheduled community outings to shopping malls, restaurants and other popular local destinations.
Consider Factors Beyond Cost in the Decision
While most older adults have a retirement budget they need to stick with, cost shouldn't be the only consideration when comparing senior care solutions. The health risks associated with isolation should be factored in, too. When a senior who lives alone struggles with transportation, for example, they might end up spending a lot of time alone. That can increase their risk for depression, diabetes, heart disease and more.
Finally, you'll want to give serious thought to safety. Age is a leading risk factor for falls. Though you can modify the older adult's home to reduce their odds of falling, it's still a concern. What if the senior experiences a fall and can't reach their phone to call for help? The same holds true for other medical emergencies more common in seniors. If they live alone, will they be able to summon help quickly enough?
Age in Place at Lake Seminole Square
At Lake Seminole Square, we promote aging in place of a different kind. As a Life Plan Community, our residents have peace of mind knowing that assistance is available whenever it's needed. Support and amenities range from 24/7 medical staffing to flexible dining, concierge services, utilities, transportation, housekeeping and laundry. Contact us to learn how assisted living combines assistance with independence!