Do You Bring Your Own Furniture to Assisted Living?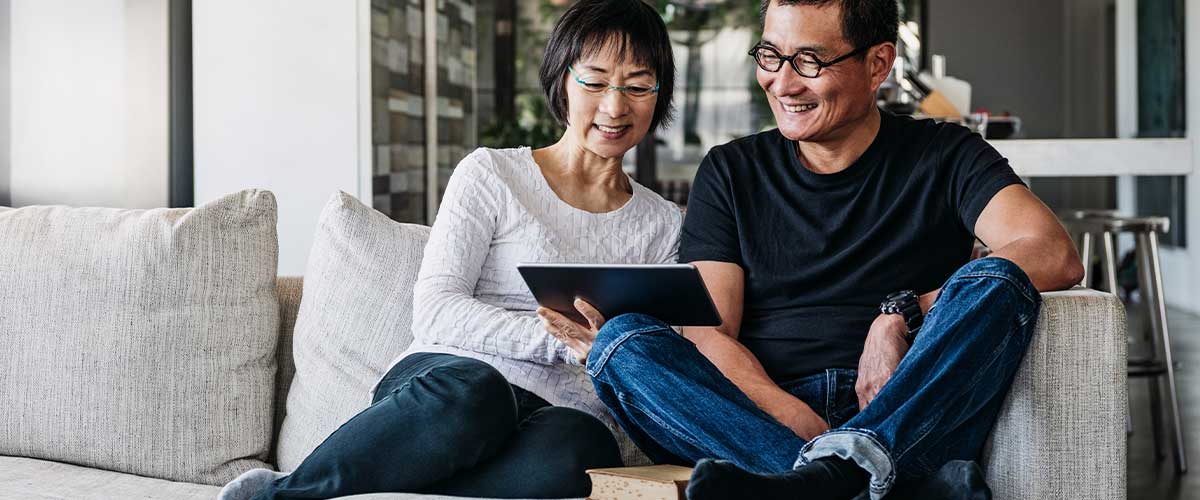 Moving to an assisted living community is a big decision. People often wonder if assisted living facilities are furnished and what to bring to assisted living apartments. While it may vary from community to community, most apartments will feature a refrigerator, washer and dryer and are otherwise unfurnished and ready for move-in.Read our short step-by-step guide for practical tips on how to navigate a move.
Step One: Take a Moment
Once you've made your choice of community, the process of decluttering and rightsizing begins. Give yourself time to do a little research. If you bring your own furniture to assisted living, you don't want to be stuck with pieces that are the wrong size for your new space. Walk around your current home and make a list of items you feel are "must-haves" in your new space. Write down dimensions of the larger pieces. When it comes to smaller items such as lamps or end tables, you'll have flexibility in where you eventually place them. However, with larger items such as sofas or a bed, a methodical approach is needed. That's where Step Two comes in.
Step Two: Map It Out
Take measurements of the rooms in your new residence. See what will fit best in your new space. You can do it the old-fashioned way: Mark your new floor plan on graph paper and use scaled, cut-out furniture shapes of your furniture to see what fits. You could also do this online with a free app. Google "free room design and layout app" or "free furniture arranging tool," and test a few until you find one you like.
Step Three: Should It Stay, or Should It Go?
As you think about how to furnish an assisted living apartment, the basics will include your bed, dining and living room furniture. You can go the route of assisted living furniture rental, but even if you do, take this opportunity to sort through what you own, keeping favorite pieces and discarding what you don't need. And now is the time to invest in new pieces, especially if existing ones are worn-out, or if for medical conditions you need a new bed or more supportive living room seating.Most senior living communities offer dining services in a variety of venues. For this reason, you probably won't be eating in your residence as often, so it may be practical to replace a large dining table with one more suited to your new lifestyle. If you're planning to host parties or family gatherings, look into using a community space. This could help you decide whether additional seating will be part of your assisted living furnishings.
Step Four: Time to Shop!
If you're wondering whether you bring your own furniture to assisted living, the answer is: It depends. Avoid duplications by finding out beforehand if the community's assisted living facilities are furnished or unfurnished. Ask if there are rules about what you can bring with you. For example, some communities discourage bringing expensive jewelry items, preferring that residents place them in a safety deposit box instead.Whether you're shopping or sorting, think about:
Storage
When deciding on your assisted living furnishings, choose pieces that do double duty. Look for items that offer extra storage, e.g., bed frames with storage drawers below, or ottomans designed with hidden storage. These can be a handy place to stash stuff that you don't use very often or are seasonal in nature, such as Christmas décor.
Style
Imbue your new space with your personal style. Your apartment will quickly feel like home with your favorite artwork, photographs and other treasures. Some communities also allow residents to repaint their rooms or choose preferred finishes such as cabinet hardware and window treatments.
Safety
As you decide how to furnish your assisted living apartment, run a critical eye over every item for safety and wear. Do all you can to reduce the potential for tripping or falls. Declutter by selling or donating stored items you no longer use, along with clothes and shoes you haven't worn within the last two years. Dispose of these safety hazards:
Lamps with trailing cords
Area or throw rugs without non-slip backing
Tall and heavy furniture that may tip over
Glass furniture with sharp corners
Rocking chairs
Chairs on wheels
Floor-cluttering hazards such as exercise equipment
Step Five: Ask for Help
Moving from a home of many years to a community can be a challenging transition. Go easy on yourself during this process and remember to get adequate rest and ask for help when you need it.
At Lake Seminole Square, we're here for you every step of the way. From moving to rightsizing, from moving day coordination to meeting your new neighbors — we'll lend a helping hand. Get started with our scale floor plans to decide where your furniture best fits. Make sure you also ask us for our packing list! Just call!  727-314-7432.