The Ultimate Guide to Understanding Your Senior Living Options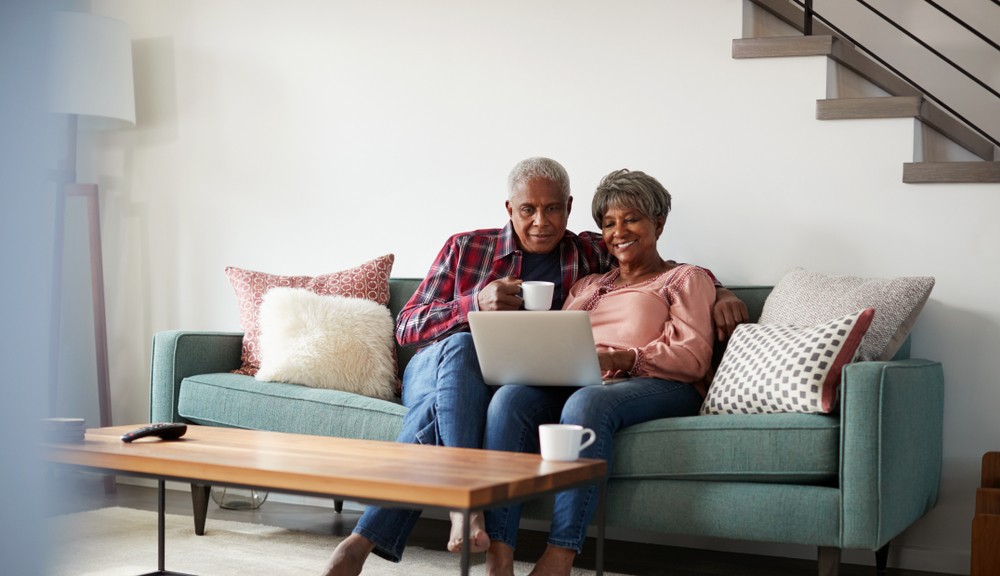 If you're shopping for a senior living community for yourself or a loved one, the good news is there are quite a few options to choose from, making it likely you'll be able to find the perfect fit. The not-so-good news is that finding the ideal community may require some research. Luckily, our guide makes that part easy. Here's a comprehensive look at senior living options:
A Tale of Two Contracts
Generally, there are two types of senior living financial contracts: rental and entrance fee. With a rental contract, residents typically sign a lease agreement and pay a month-to-month rental fee; there may also be a deposit or community fee. In addition to covering their home, the fee gives residents access to on-campus services and amenities within a community of similarly aged neighbors and friends. However, if a resident experiences a health setback, they may have to move to another community to get the care they need. Or, if higher levels of care are offered within the rental community, they'll have to pay monthly fees for that care based on the current market rate, which may be considerably higher than their initial monthly fee.
Communities that offer an entrance fee financial contract — often called a Life Plan Community or continuing care retirement community (CCRC) — provide a plan for future care. Residents pay a one-time entrance fee and a monthly service fee.
The entrance fee,

which may be partially refundable, is often based on local housing prices. It secures an independent living residence and gives you or your loved one priority access to any long-term care you may need in the future. These additional levels of care — such as assisted living — are available on the same campus, offering access to additional support when needed, without a disruptive move to a new community. What's more, if the Life Plan Community offers a

Life Care

contract — considered the best in senior living health care contracts — residents receive the necessary support without a significant increase in their monthly service fee. Life Care contracts can offer substantial savings on long-term care. But to qualify for a Life Care contract, residents must be healthy enough to live independently. 

The monthly service fee

, based on the floor plan chosen and the number of occupants, entitles residents to enjoy a bevy of services and amenities, multiple dining venues, a maintenance-free lifestyle, and the social opportunities available in community life.
Understanding Levels of Living
Levels of living typically refers to the amount of support residents need. Not all rental communities offer multiple levels of care, but Life Plan Communities typically do. Knowing the differences between these levels can help you determine which is most appropriate for yourself or your loved one.
Independent Living
Independent living is for older adults who are active, self-sufficient, and ready to take advantage of the services and amenities available at a senior living community. Residents set their own schedule and go at their own pace while enjoying perks, such as:
A maintenance-free lifestyle.

Home upkeep and groundskeeping are taken care of, freeing residents from the hassles of homeownership. There may also be conveniences like concierge services and valet parking that add a touch of luxury to everyday life.

Delectable dining.

With multiple dining venues and chef-prepared meals, residents enjoy nourishing, tasty meals without the work. Although fully equipped kitchens ensure that residents who love to cook can exercise their culinary talents to their heart's content.

Fitness opportunities.

Features like an on-campus fitness center and walking trails make it easy to support healthy aging through regular physical activity.

Social events.

A community of people and opportunities to meet them — whether through planned events or casual encounters in the game room, library, or arts and crafts studio — offer opportunities to make new friends and enjoy the benefits of social connection.
Assisted Living
For seniors who could use a helping hand, assisted living offers the support they need to be as independent as possible. In a Life Plan Community, residents of assisted living enjoy the same perks as independent living residents — maintenance-free residences, delicious dining, fitness opportunities and social activities — plus round-the-clock support that's available when necessary.
Assisted living is ideal for older adults who need help with activities of daily living such as bathing, dressing, grooming and medication management. In addition, services like scheduled transportation, an emergency call system and daily check-ins ensure residents' needs are being met.
To know whether your loved one would benefit from assisted living, look for signs such as:
An unkempt appearance

An untidy or poorly maintained home

Weight loss or gain

Mobility issues

Unsafe driving

Increased isolation
The Perfect Fit at Lake Seminole Square
If you think you or your loved one would thrive in a vibrant lakefront community with a continuum of care, you'll find the senior living option you're looking for at Lake Seminole Square. As an amenity-rich Life Plan Community offering Life Care, we provide the perks of a sun-drenched Florida retirement and the peace of mind of knowing a plan is in place for future care.
Contact us to learn more about independent living and assisted living, or schedule a visit and experience for yourself the friendly atmosphere, delicious fare and exceptional services.