7 Ways Senior Living Communities Promote Health and Wellness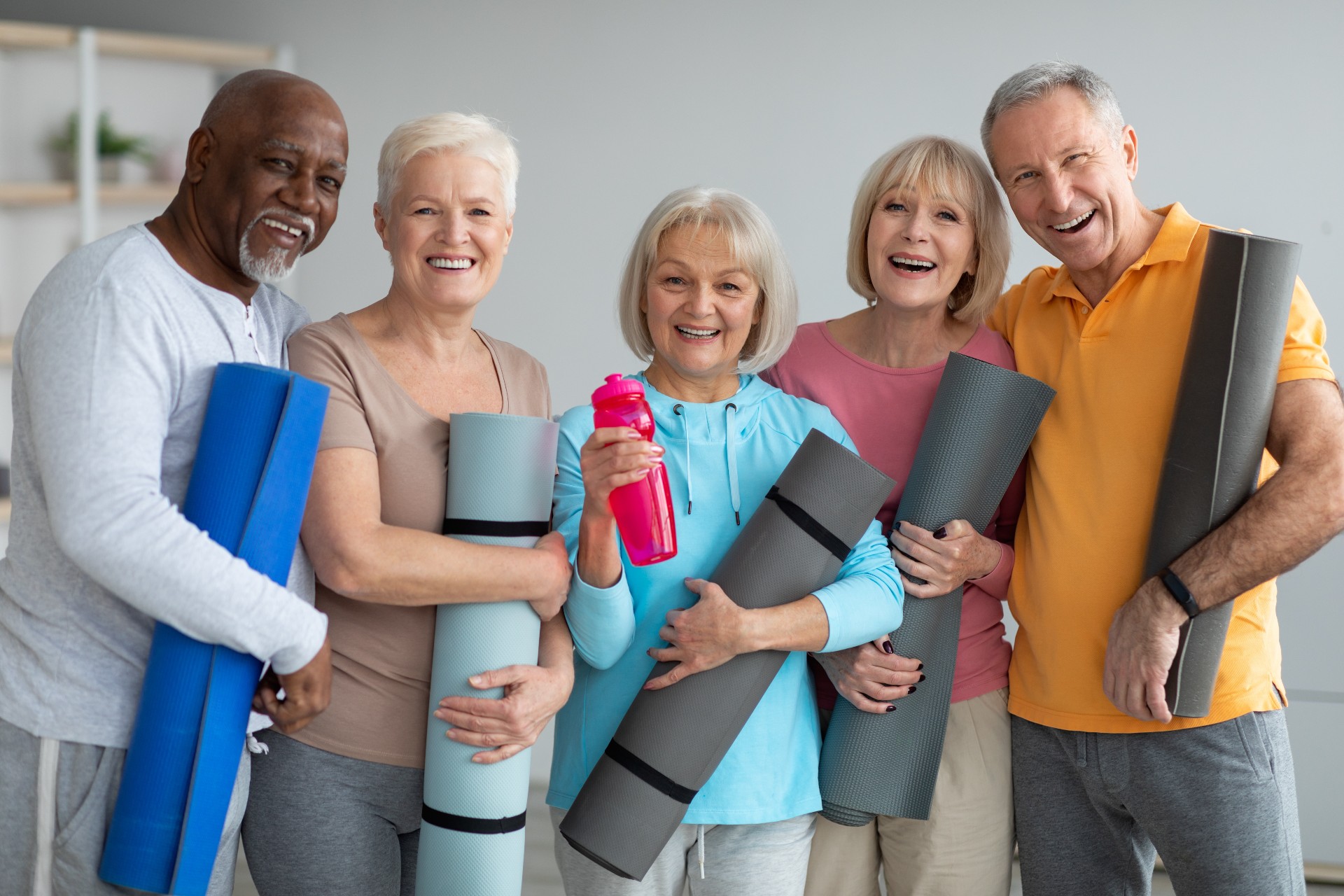 When you think about wellness, the first things that come to mind might be your exercise habits or whether you're eating a good mix of healthy foods. While those are both important aspects of wellness, it's actually a broader term that encompasses multiple dimensions of your body, mind and spirit.The most successful senior wellness programs recognize that feeling your best is about more than working out and eating right. It's about achieving joy and satisfaction, and maximizing your potential so you're well prepared  to navigate aging more gracefully.
Why Wellness Matters
Senior living communities increasingly recognize the importance of whole-person wellness — that is, focusing on residents' overall needs, not just their physical health — as a path toward greater life satisfaction. For example, Lake Seminole Square's signature senior wellness program offers a range of services and activities designed to help residents achieve balance in their physical, emotional, social, spiritual, intellectual, vocational and environmental wellness.Seniors who participate in wellness programming commonly benefit from:
More social engagement
Improved cognitive function
A greater sense of connection
Improvements in mobility
An enhanced quality of life
How Senior Living Communities Promote Wellness
A majority of senior living communities are shifting toward a culture that makes wellness a way of life, rather than an amenity or special offering. In fact, many of today's retirement communities already reflect these senior wellness trends by allowing residents to seamlessly integrate wellness into their everyday lives, so it's easy and even enjoyable to practice healthier habits.
Healthy Dining: Food that's good for you can also be delicious, and that's a mindset you'll find among the executive chefs at a growing number of senior living communities. Nutritious meals prepared and presented with flair make it easy for residents to enjoy eating better, even when their plates reflect special dietary needs like heart-healthy or sodium-free nutrition.
Fitness Programs: For retirement communities with a focus on multidimensional  wellness, the idea of restricting fitness to a drab workout room is outdated. Fitness and physical movement options are increasingly diverse and fun, so working up a little sweat is actually enjoyable. Many communities offer a wide range of classes that are both formal and informal to suit residents' interests and abilities, and the class setting makes getting fit a regular social event.
Social Interaction: You'll also find an increased focus on socialization in many communities. Feeling lonely over an extended period of time can negatively impact your mental and physical health, so senior living communities find ways to help residents build connections with one another, whether it's for some Happy Hour  entertainment or the excitement of learning something new together. You can expect to see social activities on the community calendar every day of the month.
Learning Opportunities: The chance to learn a new skill or hobby, or simply participate in educational activities, offers numerous advantages for seniors. Personal satisfaction and pride are high on the list, but so are functional advantages like cognitive stimulation that helps exercise your brain and keep it sharp.
Stress Reduction: Recognizing its toll on emotional and physical well-being, many communities integrate stress management throughout their wellness programming. Examples include mind-body fitness classes such as yoga, workshops on stress management and meditation sessions, all of which arm seniors with tools to manage stress more effectively.
Empowerment: Senior wellness programs give seniors a chance to take charge at a time in life when so many things seem beyond their control. Wellness programming is proactive and preventive, and in most cases, it's highly personalized to an individual's unique needs, rather than a one-size-fits-all approach that was once more common in senior care.
Sense of Purpose: It's very common for seniors to lose their sense of purpose in retirement, but senior wellness programming can help you make sense of your emotional and spiritual needs and guide you to discover fulfilling and satisfying ways to pass your time.
Ready to Make Your Wellness a Priority?
Moving to a senior living community like Lake Seminole Square provides seniors with an array of health and wellness benefits. From fitness classes to planned social activities, senior wellness is a top priority. What's more, our full continuum of exceptional health care ensures your future needs can be met in the community you call home. Contact our team today to learn more about how our independent living lifestyle can give you a richer, more fulfilling quality of life.